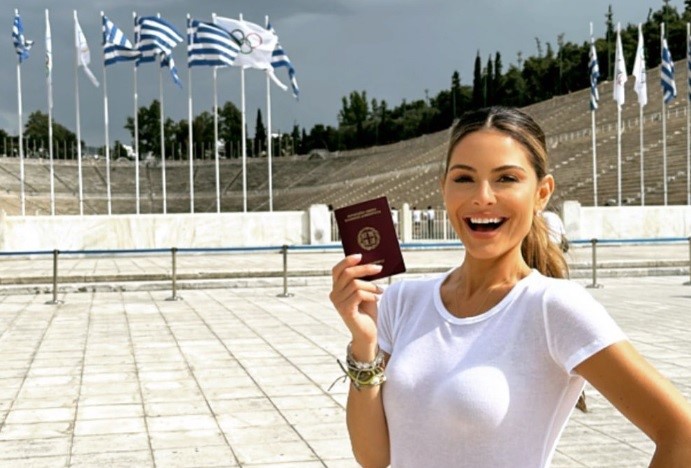 Co-host of the Eurovision Song Contest 2006 Maria Menounos has announced that she is now a dual citizen of Greece and the United States. This comes after she revealed she has cancer.
On May 19, Menounous announced on Instagram that she had gained Greek citizenship saying "I'm so proud to officially be a Greek citizen!" It was also revealed that she would be participating in the 40th Authentic Athens Marathon in November.
It has been an eventful year for the actress as she announced the pregnancy of her first child, a girl, with husband Keven Undergaro, as well as her pancreatic cancer diagnosis. "I was feeling so good, and then I got slapped in the face with a new diagnosis," Menounos said about the cancer and diabetes type one.
"I'm so grateful and so lucky," Menounos said. She has been trying to have a child for over a decade and recently was unsuccesful in having a child through a surrogate. Having completed cancer treatment, she has been focused on her pregnancy as well as spending time in Greece.
Before hosting the 2006 contest in Athens, Greece, Menounos was known for staring in the U.S. TV series "One Tree Hill" and since has been featured in most U.S. movie theaters hosting the pre-show entertainment segments. She hosted Eurovision 2006 alongside Sakis Rouvas.