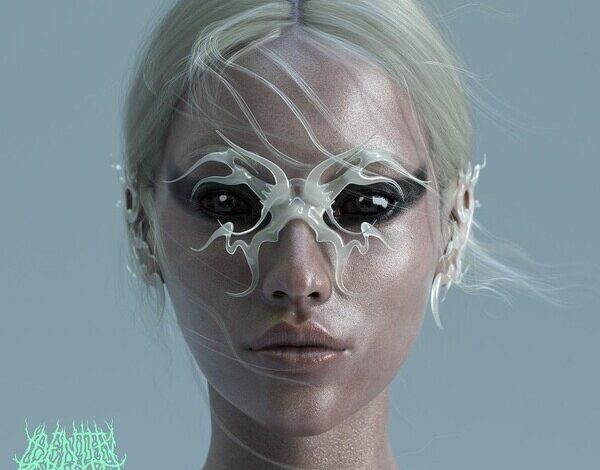 Tamta is back with a brand new album, titled 'Identity Crisis'. Once again, the singer makes a comeback and through her new record, she shows a different side of herself, presenting 10 brand new songs! The modern dark pop orchestrations succeed the dynamic ballads and mid tempo songs of minimal aesthetics that will travel you away into the new unique world of "Identity Crisis" by Tamta.
Tamta goes Greek, English and Georgian
The singer with the unique interpretive capabilities, through her new record work comes to reveal her dark but colorful artistic vision which also includes surprise songs such as "Shen da me", which is written in her mother tongue Georgian created entirely by herself and talks about the relationship with her daughter. Tamta surpassed even herself creating her own digital avatar, which she also chose as the album cover.
The album released by Minos EMI Universal was produced by Teo Pouzbouris (Part of the Greek group "Freaky Fortune" that represented Greece in Eurovision 2014). While, the entire album features: Ody Icon, Anastasios Tsordas, Dan Kjellberg, Apon, Iamstrong, Vangelis Konstantinidis, Gerasimos Evangelatos, Kyriakos Asteriou, Alkis Livathinos, Wera.
Together with the album, the video clip of the song of the same name "Identity Crisis" was also released. It's a video clip of unique aesthetics directed by Theodoros Selekos in which we see 3 very different aspects of Tamta and the way in which they interact with each other.
Watch the video of "Identity Crisis" below:
The album, which you can listen on Spotify, contains the following 10 brand new tracks:
OA
Identity Crisis
Autapati (High In The Afterparty)
Stena Kleista
Ola Allazoun
Shen Da Me
Azucár(Anexigito)
Makria
Chimaera
Allo Ti Leo
Back in 2019, Tamta represented Cyprus at the Eurovision Song Contest. The Georgian-born Greek singer did so with her song "Replay". Despite pre-contest hopes of another top five result, Cyprus finished in thirteenth place. Ever since, Tamta has been releasing new music and looking for new edges to her music. Recently Tamta stated:
"For the first time we let our creativity free, without thinking about commercial recipes at all. We were driven by the appetite for music, the appetite for something new. It is the first time I have entered into this creative process and what you will hear and feel is the Tamta of today artistically. I am very proud of this work! I hope that through my music and my image, at least something small will change in the hearts and minds of the public. I desire that more than universal acceptance and success."
What do you think about 'Identity Crisis'? Let us know! Be sure to stay updated by following @ESCXTRA on Twitter, @escxtra on Instagram, @escxtra on TikTok and liking our Facebook page for the latest updates! Also, be sure to follow us on Spotify for the latest music from your favourite Eurovision acts. As well as YouTube to see our reactions to the news ahead of Eurovision 2024.