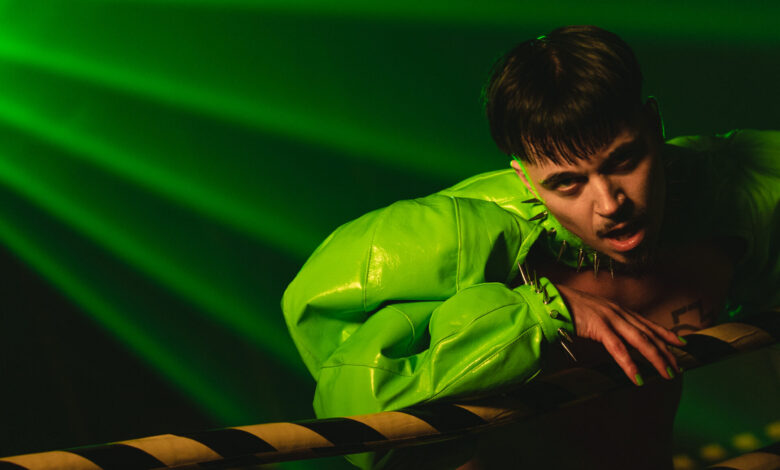 It's crazy, it's party! Finnish 2023 Eurovision representative Käärijä will be Cha Cha Cha-ing his way across Europe and has announced details of his upcoming tour which will kick off in Stockholm on 14th October.
"People are so thirsty and hungry, that we had to give something to Europe"
Eurovision 2023 runner-up, Käärijä (real name Jere Pöyhönen), has released details on Instagram of a European tour taking place later this year and is so far set to perform eight shows across seven different countries. He has recently been seen this summer at dozens of gigs and festivals across his native Finland but was aware of the huge demand to tour outside his home country. He stated in a recent interview on Finnish TV channel MTV Uutiset that "people are so thirsty and hungry, that we had to give something to Europe too" following the tour announcement.
Tickets are set to go on sale on July 13th at 10 am local time. Further information on tickets is expected to be released on Live Nation Finland's Instagram. Details on tour venues can be found on Warner Music Finland's Instagram.
Käärijä at Eurovision
Käärijä represented Finland with party/rap/metal banger "Cha Cha Cha" in Liverpool at this year's contest and quickly became a fan favourite. He gained 150 points from the jury and won the public vote receiving a massive 376 points from the televote, finishing in second place overall with 526 points.
Are you planning on attending Käärijä's tour? Let us know in the comments! Be sure to stay updated by following @ESCXTRA on Twitter, @escxtra on Instagram, @escxtra on TikTok and liking our Facebook page for the latest updates! Also, be sure to follow us on Spotify for the latest music from your favourite Eurovision acts. Follow us on YouTube to see our reactions to the news in the run up to the next Eurovision season.