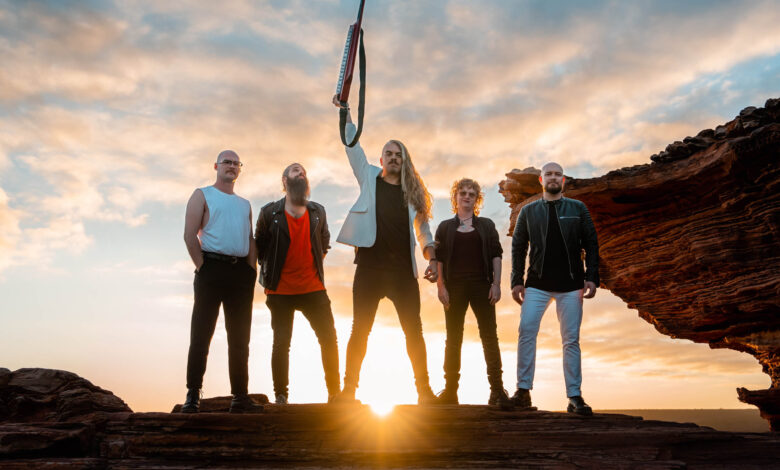 Recent Australian Eurovision representatives Voyager, have released their newest album, 'Fearless in Love'. It pays homage to their traditional progressive metal-rock sound but also contains a broad soundscape of pop-metal, synth and electronics.
Who are Voyager?
To Eurovision fans, watchers and arguably many Australians and others around the world, Voyager needs no introduction at all. Hailing from Perth, Western Australia, Voyager are a well-established progressive band that has been creating music together for almost 25 years. Current members Danny, Simone, Scott, Alex and Ash were Australia's Eurovision representatives in 2023, achieving 9th place with their song Promise and also placed 2nd in the Australia Decides National Final in 2022 with Dreamer.
Their first studio album, Element V, was released in 2003, and Fearless in Love now marks their 8th album. Since they formed in 1999, they have also embarked on world tours, as well as nationally. Each of their subsequently released albums showcase a wide range of styles, whilst staying true to their progressive metal and rock roots.
'Fearless in Love'
'Fearless in Love' marks Voyager's 8th studio album, and is a memorable addition to their discography.
The first title on the track, The Best Intentions, contains elements that are quintessentially Voyager, including guitar-riff choruses and synth-laden verses, which are laced with lead vocalist (and keyboardist) Danny's harmonisations and vocalisations. Ultraviolet, Dreamer, Promise and Submarine provide upbeat choruses and are the more musically 'full' and layered tracks on the album. However, Prince of Fire, Daydream, and The Lamenting provide are more stripped back that give the instrumentations from all members to shine through. Twisted and Listen give the greatest spotlight to complex electronic guitar-riffs, where the former is arguably one of the most polished tracks on the album. Its melodies, containing head-banging riffs and resonant and complex drum beats provide for a compelling track. The album concludes with the title track, Gren (Fearless in Love), which is also the longest song on the album.
Voyager speaks fondly of their new album, and describe it as one that was written in a very transformational time in their lives.
"After many years of writing, demoing, isolating, perfecting and recording, we are proud to present our 8th album in full, "Fearless In Love". We are so proud of this album. It comes at a transformational time in our lives, and the music reflects that feeling perfectly. We have so many people to thank throughout the last four or so years for what we now have."

Voyager, via Instagram (@voyagerau)
You can take a listen to the entire album below on Spotify.
What do you think of Voyager's new album? Let us know! Be sure to stay updated by following @ESCXTRA on Twitter, @escxtra on Instagram, @escxtra on TikTok and liking our Facebook page for the latest updates! Also, be sure to follow us on Spotify for the latest music from your favourite Eurovision acts.