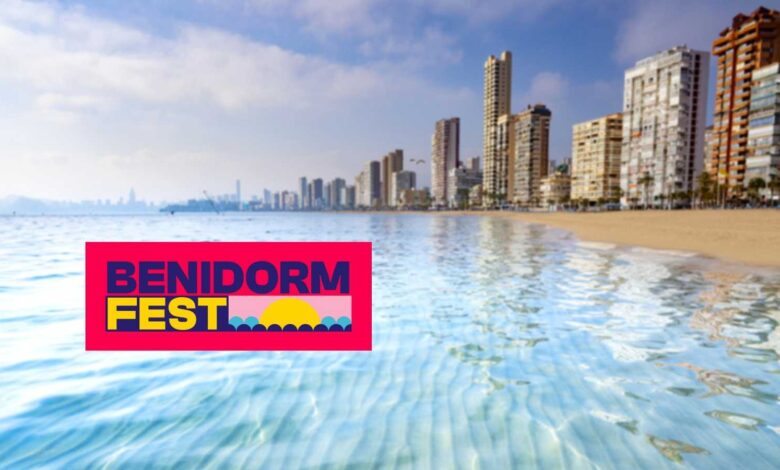 Today Spanish broadcaster, RTVE, announced the dates and schedule for the upcoming edition of Benidorm Fest 2024. A total of 16 artists, groups, or soloists, will participate in the Benidorm Fest 2024. The final will take place on February 3rd. For the third year in a row, the winner of Benidorm Fest will represent Spain at the upcoming Eurovision Song Contest.
Spain to decide their representative on February 3rd
RTVE announced new details for the next edition of Benidorm Fest 2024. 16 acts will compete for the right to represent Spain in Malmö at the next Eurovision Song Contest. The competing artists, groups or soloists will be announced on November 11th. Interested musicians can already apply.
The first semi-final of Benidorm Fest 2024 will take place on January 30, 2024, with the second semi-final two days later on  February 1. On Saturday, February 3  will be the grand finale and we will find out who will represent Spain in Sweden.
Moreover, there will be a songwriting camp in September to encourage musicians and interested artists to write together for the show. The songs that are created during this appointment, however, may not reach the final selection of the Benidorm Fest.
"Things are getting very good. I feel like a Pokémon hunter," says  Rayden for the moment about the talent search process, who this year is musical adviser to the contest along with  Pablo Cebrián and  Tony Sánchez-Ohlsson. César Vallejo also wants to highlight that the Benidorm Fest "does not have to be seen as a competition", although there is a winner.
This year Blanca Paloma represented Spain with her song "EAEA" after winning Benidorm Fest 2023. In the Grand Final in Liverpool, she reached the 17th place with a total of 100 points.
Are you looking forward to Benidorm Fest 2024? Let us know! Be sure to stay updated by following @ESCXTRA on Twitter, @escxtra on Instagram, @escxtra on TikTok and liking our Facebook page for the latest updates! Also, be sure to follow us on Spotify for the latest music from your favourite Eurovision acts.