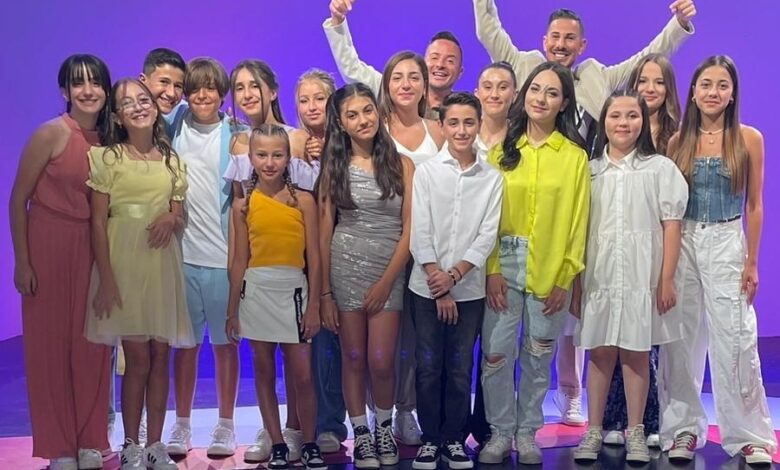 After hosting two semi-finals in late July, Malta's broadcaster PBS has announced the finalists of their national selection for the Junior Eurovision Song Contest 2023, to be held in Nice, France.
The finalists
The broadcaster announced the twelve finalists through a live stream on TV channel TVM's website. In order of announcement, the finalists are:
Emma Farrugia
Aaliyah Grech
Yulan Law
Daylin Cassar Randich
Shyann Cutajar
Dawn Desira
Cesca Galea
Andrea Camilleri
Keira Farrugia
Kaylyn Mallia
Anneka Xerri
Point Blank
What's next
This Saturday, 12 August, these young singers will compete in the final of the Malta Junior Eurovision Song Contest. The show will be aired on TVM, starting at 16:00 Maltese time. The winner will be determined by 80% jury voting and 20% televote. Malta's Junior Eurovision representative of 2022, Gaia Gambuzza, will be a special guest on the show and will debut her new song "FEVER", which is about bullying.
Only the performing artist will be selected at this point. The song will be decided on afterwards and will be announced on 15 September. Malta's head of delegation Gordon Bonello explained this approach: "Normally we ask singers to apply with original songs, this time we insisted as in the past with cover versions. So they will be judged by their voice and later on a song will be produced which is adaptable for them. Even at this age, the singer will be part of the individual's song lyrics and this is important so that these children will be part of their song."
Malta has had its ups and downs at the Junior Eurovision Song Contest, winning twice (Gaia Cauchi in 2013 and Destiny Chukunyere in 2015), but also finishing last three times (most recently in 2022).
Do you think Malta will be able to leave last place behind in this year's Junior Eurovision? Let us know! Be sure to stay updated by following @ESCXTRA on Twitter, @escxtra on Instagram, @escxtra on TikTok and liking our Facebook page for the latest updates! Also, be sure to follow us on Spotify for the latest music from your favourite Eurovision acts, and on YouTube for reactions and exclusive interviews.