The 2023 Irish Eurovision representatives were reportedly booed while performing at the Ballygar Carnival in Galway, Ireland on 6 August, with attendees saying the band was highly intoxicated. Ballygar Carnival is the longest running family carnival in Ireland and is held yearly during the August Bank Holiday weekend.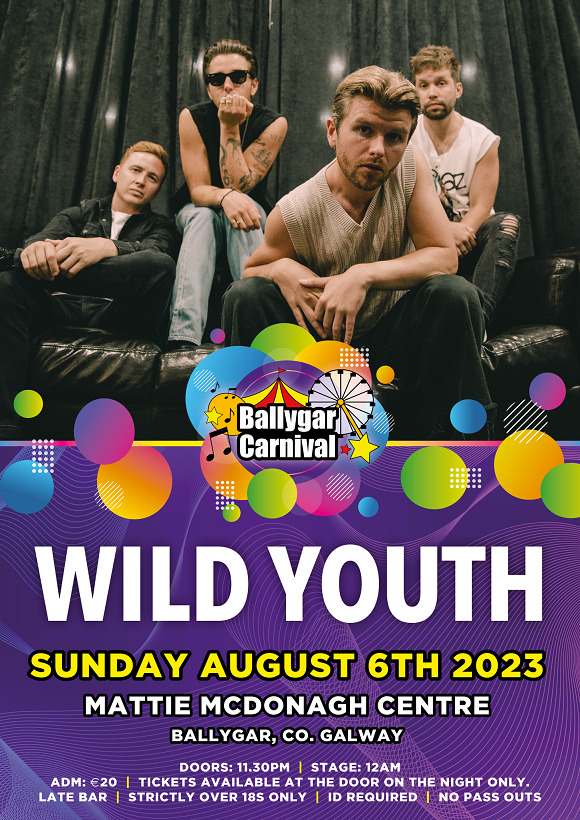 Initially excited to see Wild Youth, consisting of David Whelan, Conor O'Donohoe, Ed Porter and Callum McAdam, carnival attendees have posted on social media expressing disappointment after the Irish indie-rock band arrived over an hour late to the carnival and only performed for 50 minutes. The groups headlining set was supposed to be 90 to 120 minutes long, according to the Ballygar Carnival committee.
Wild Youth performed at a pride festival in Cork, Ireland before taking the stage at the Mattie McDonagh Centre in County Galway. According to atendees, the band appeared to have had too much to drink at their previous engagement, insisting the band was noticeably intoxicated on stage.
"They were just really sarcastic on stage saying you know 'it's great to be here' and they thought they were big shots," one attendee told GalwayBeo. "The main singer just stormed off the stage and people were telling him to get back on and then he came back on, sang a couple of words, and just walked off again before the song finished."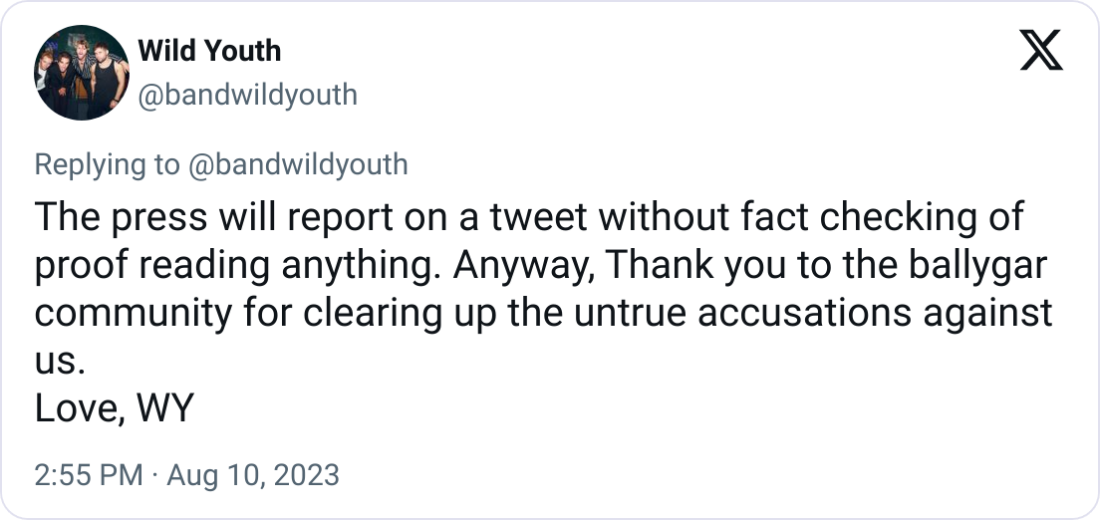 On 10 August, the Ballygar Carnival organizers released a statement concerning the performance, saying they felt "… no member of the committee had reason to believe that members of Wild Youth were too intoxicated to perform, and for the duration that Wild Youth were on stage, the committee were satisfied with their performance."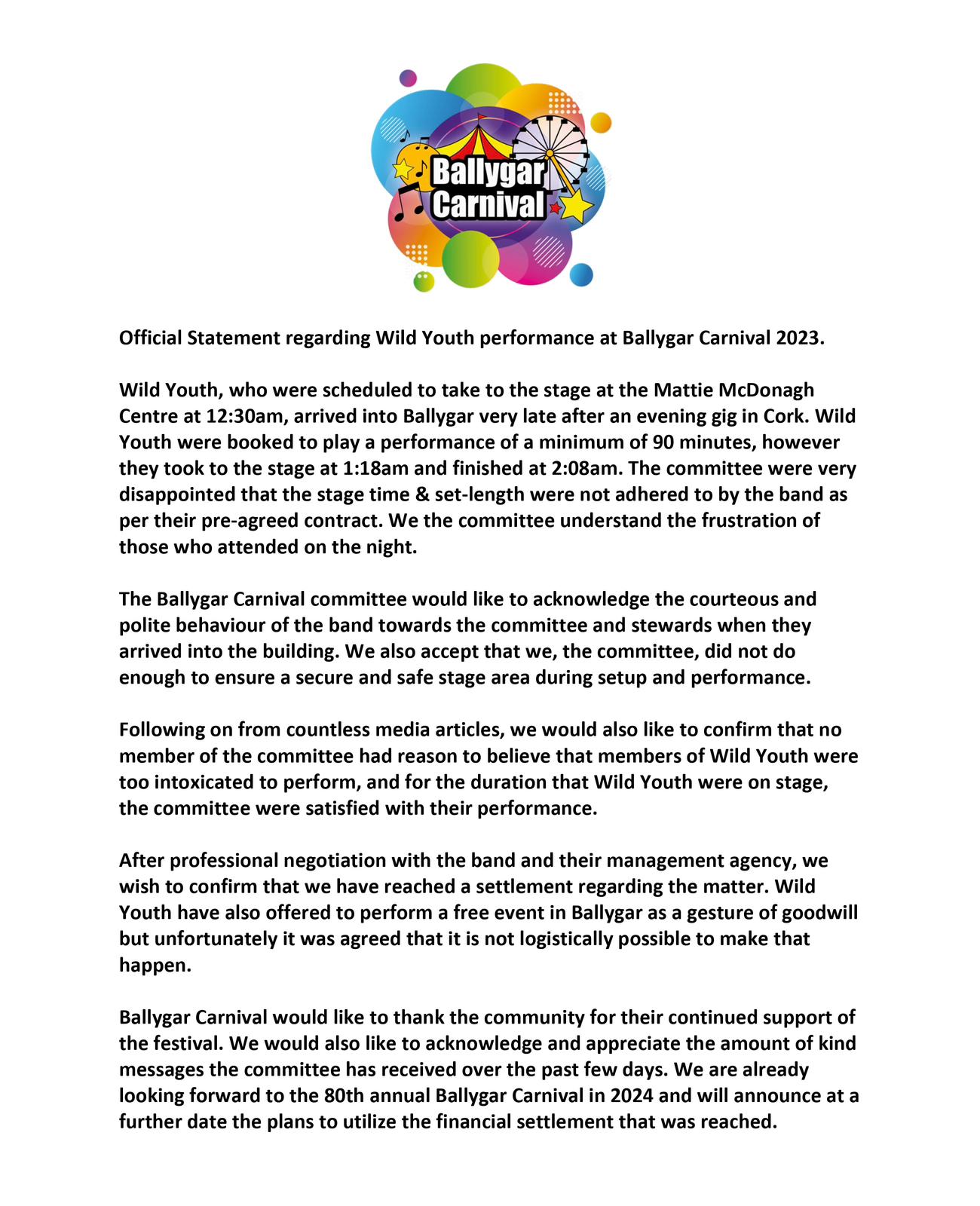 The statement goes on to say "Wild Youth have also offfered to perform a free event in Ballygar as a gesture of goodwill but unfortunately it was agreed that it is not logiscically possible to make that happen." Read the full statement here.
1988 Eurovision Song Contest representative Jump the Gun has performed at the carnival in the past, as well as 1993 winner Niamh Kavanagh. Linda Martin performed at the festival in 1992, the same year she won Eurovision.