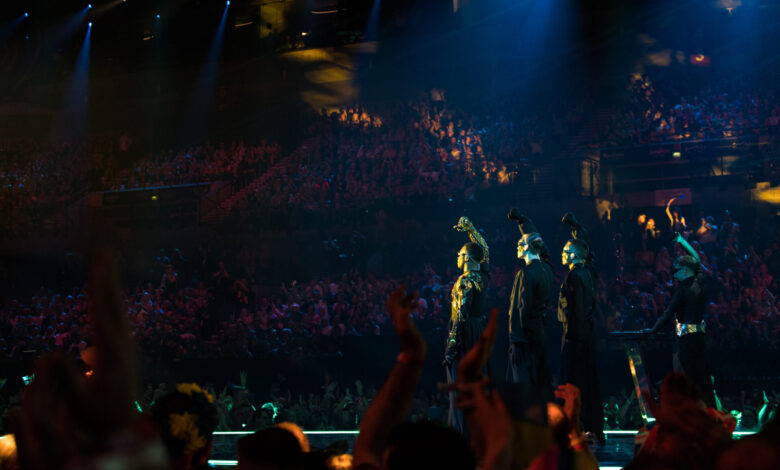 Broadcaster Suspilne announced their intent to continue the use of a national selection to choose their representative for the Eurovision Song Contest 2024 in Malmö, Sweden.
The head of the Ukrainian delegation, Oksana Skybinska, has announced that Dmytro Shurov will be returning as the producer of the national selection. Shurov is a well-known Ukrainian pianist and former X Factor Ukraine judge who destroyed a contestant's guitar, which happened to be from his late father.
Skybinska also mentioned that a complete set of details regarding their national selection format is going to be released by the end of the week, along with the opening of the song submission period. "The presence of Ukraine at this international event is very important," Skybinska said. "…especially in such a difficult time of war for us, it will enable us to convey Ukraine's voice and message to the whole world."
Shurov is quoted saying "A lot of interesting things lie ahead." This has created suspicions that viewers could be allowed to choose one of the entrants in the selection, as Skybinska hints at, saying "This year's National Selection will include innovations that will allow Ukrainians to participate even more in key selection decisions."
Vidbir was first used to select the country's song and artist in 2016, which saw Jamala win in Stockholm, Sweden with "1944". Ukraine has qualified every year for the grand final, being the only country to have done so. In Liverpool, Ukrainian representative TVORCHI placed 6th in the final, the same as Mahmood and Blanco in 2022 when Italy hosted the contest in Turin.
TVORCHI won Vidbir in December 2022 with the song "Heart of Steel". The national selection was broadcast from the Maidan Nezalezhnosti metro station, a protocol put in place to protect everyone from a possible Russian attack.