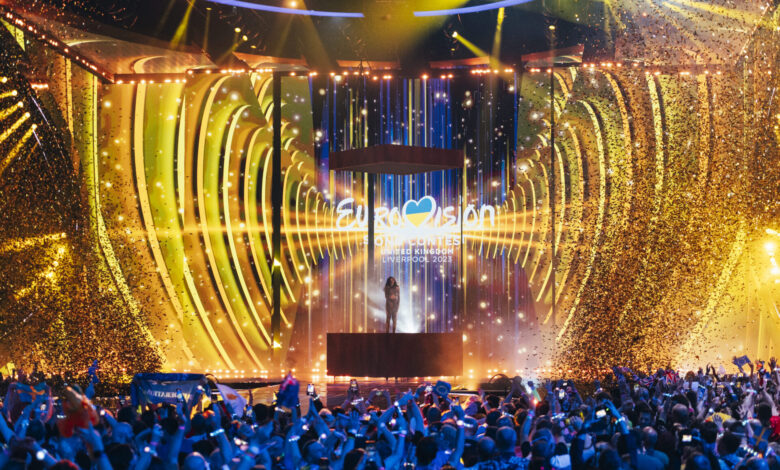 Christer Björkman is Contest Producer
Ebba Adielsson is Executive Producer
Per Blankens is TV Producer
Christel Tholse Willers is Executive Producer for Communication
Tobias Åberg is Executive in Charge of Production
David Wessén is Head of Production
Johan Bernhagen is Executive Line Producer
Madeleine Sinding-Larsen is Head of Media
Mats Lindgren is Head of Legal
Linnea Lopez is Executive Assistant
The core team set to produce the Eurovision Song Contest 2024 in Malmö is complete. In June the first members of the team were revealed by Swedish broadcaster SVT.
Christer Björkman will return to Eurovision as the Contest Producer with Per Blankens coming aboard as the TV Producer.
"Eurovision's values are more important than ever, where diversity and community are the foundation. Therefore, I am extremely proud to once again be one of the producers for this event – it was impossible to say no," Björkman said.
"I remember my years at Melodifestivalen as fantastic, but to be able to participate in the big Eurovision Song Contest party in this way is a dream come true. To be able to work so closely with Eurovision's television elite will be an incredible adventure!" said Blankens.
Björkman played a large role in creating the current version of the Swedish national final Melodifestivalen. He has worked on the selection from 2001 to 2021.
The Eurovision Song Contest is well-known to Björkman, as he was the Show Producer for the last two editions hosted in Sweden, 2013 and 2016. Most recently he helped with the creation of the American Song Contest, a Eurovision spinoff based in the United States, which only lasted one season.
Blanken will be "responsible for the execution and content of the three broadcasts (on Tuesday 7, Thursday 9, and Saturday 11 May), except the competition elements," according to the statement released on Eurovision.tv.
This is going to be a new experience for Blanken, as he will be working on Eurovision for the first time. In 2006 and 2007 he produced Melodifestivalen as well as numerous music competitions in Sweden, Asia, and the United States.
Back in June, SVT announced four members of the executive team that will be tasked with organizing the 68th Eurovision Song Contest: Ebba Adielsson, Christel Tholse Willers, Tobias Åberg and Johan Bernhagen. Several other people working on the contest are David Wessén, the Head of Production; Mats Lindgren the Head of Legal; Madeleine Sinding-Larsen the Head of Media; and Linnea Lopez as Executive Assistant.
The Eurovision Song Contest is set to be held on 7, 9, and 11 May 2024 in Malmö, Sweden after Loreen won in Liverpool with "Tattoo" and became the first woman to win the contest twice. She first won in 2012 with "Euphoria".