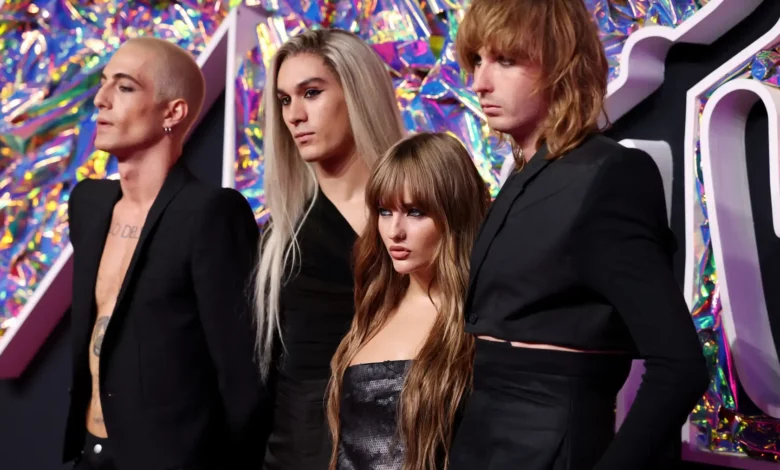 The 2021 Eurovision Song Contest winners were awarded Best Rock Video for "The Loneliest". Måneskin was among six acts nominated for the award.
Måneskin was announced as the winner via the Video Music Awards X account (formerly known as Twitter), as the broadcast ended after the show went over its scheduled time, lasting four hours.
The 2023 Video Music Awards were hosted by Niki Minaj, who was one of over 20 performers at the annual Music Television awards show. The event was filmed at the Prudential Center in New Jersey.
The music video was directed by Tommaso Ottomano and released on October 13, 2022. The filming took place at the Villa Tittoni Traversi in Desio, Italy.
On YouTube, the music video for "The Loneliest" has amassed 62 million views in the 11 months since its release. The song debuted at number one in Italy and has received numerous certifications.
Previously known for placing second on the X Factor Italy in 2017, the now world-famous group consists of lead singer Damiano David, bassist Victoria De Angelis, guitarist Thomas Raggi, and drummer Ethan Torchio.
They were nominated last year for Best New Artist, Group of the Year, and Best Alternative. Måneskin went on to win Best Alternative. This year they picked up two nominations, for Group of the Year and Best Rock Video. The group of the year was revealed as BLACKPINK.