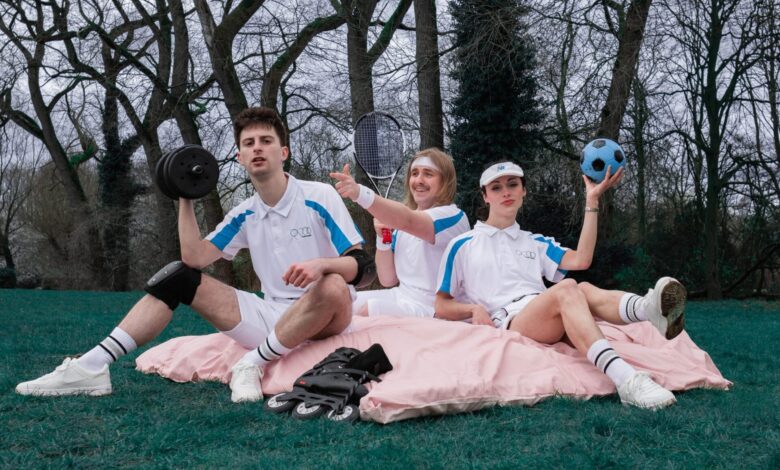 Flowers of Evil, the Manchester-based synth-pop band, performed at Luke Black's "Sleep Forever: Round II" concert, hosted at London's Lower Third venue. Following their high-octane performance, I had the privilege of interviewing them.
They described the performance as energetic and well-received. "Amazing night, amazing people, and an amazing crowd," they said. "We are very happy. It was gorgeous."
Exploring the band's thoughts on the Eurovision Song Contest, they said, "It was very exciting to see that it was happening in the UK this year obviously!" Mentioning their mix of British and Spanish heritage, lead vocalist Osk Puente said he usually supports Spain, as that's where he was born.
While Puente leads the band with his voice, he's also the driving force behind the band's artistic direction. Phia Sky, a native of the UK, is not only the band's producer but also plays synths and drums. Ted Booth, also from the UK, handles the logistical aspect of the band and is their bass player.
When asked about how this opportunity came about, Flowers of Evil gave the credit to Travis Li, Luke Black's manager. According to the band, Li saw them perform in London and enjoyed it enough to contact them. "He thought we would be a good fit for this gig and he was right!!!"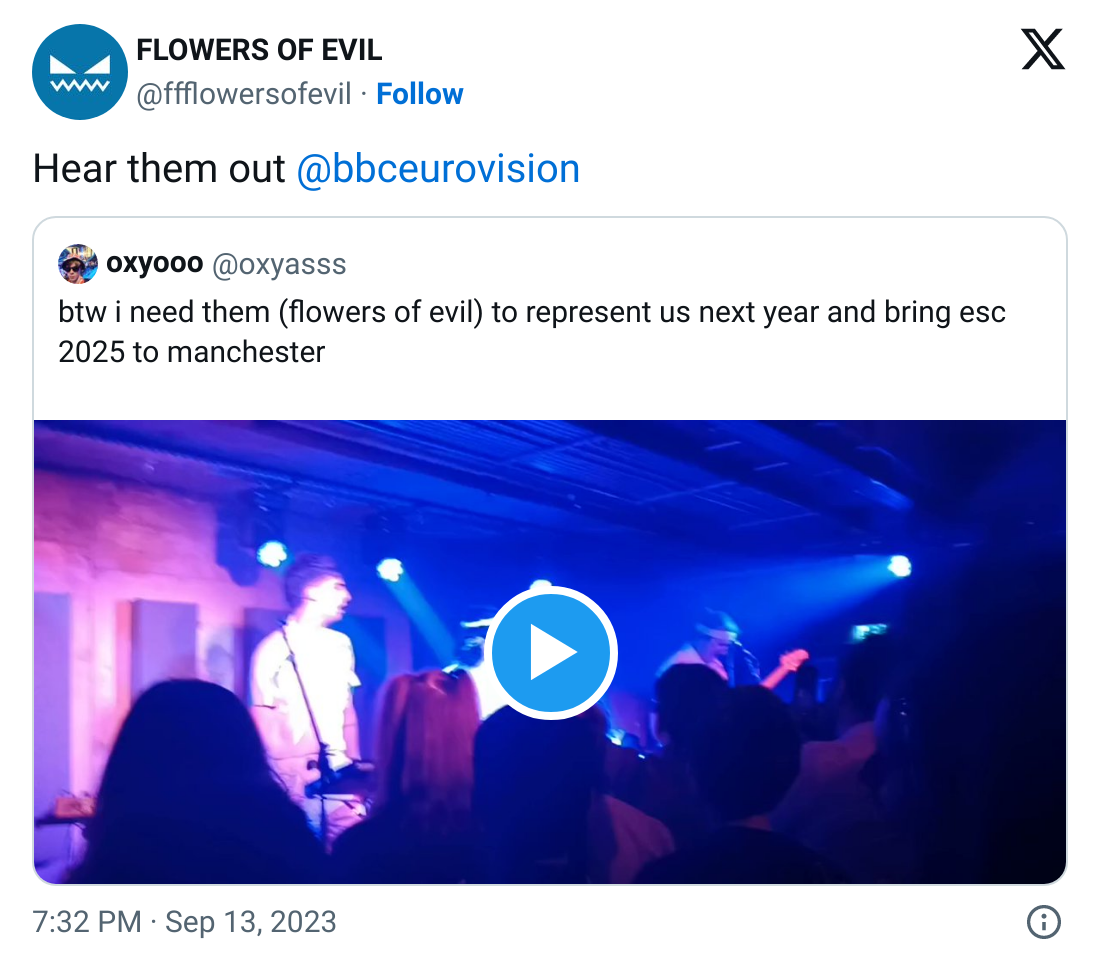 On X, formerly Twitter, a fan posted a video of the band performing in the Luke Black concert, as seen to the right.
When asked about the possibility of competing in Eurovision, they said "Obviously it would be amazing to represent Eurovision given the opportunity." Though they aren't sure which country they'd most like to fly the flag for in Malmö, saying "We aren't sure if we would want to do it for the UK or Spain."
Flowers of Evil mentioned their new remix being released next week. Be sure to watch for it wherever you stream music. They are also set to release a new single in the coming months.
When discussing where they draw inspiration from, they said Charlie XCX, New Order, Rosalía, and Rigoberta Bandini are major influences on their sound, while also calling the electronic pop genre home.
In closing, Flowers of Evil wanted to say, "After meeting an amazing group of loyal and supportive fans, we'd ask them all to work their magic and support up-and-coming artists who are trying to make their music known. Whether it is through Eurovision or not, stream their music, buy their merch, and go to their gigs!"
You can follow Flowers of Evil on Facebook, Instagram and X. Their music is on Apple Music, YouTube, and Bandcamp.