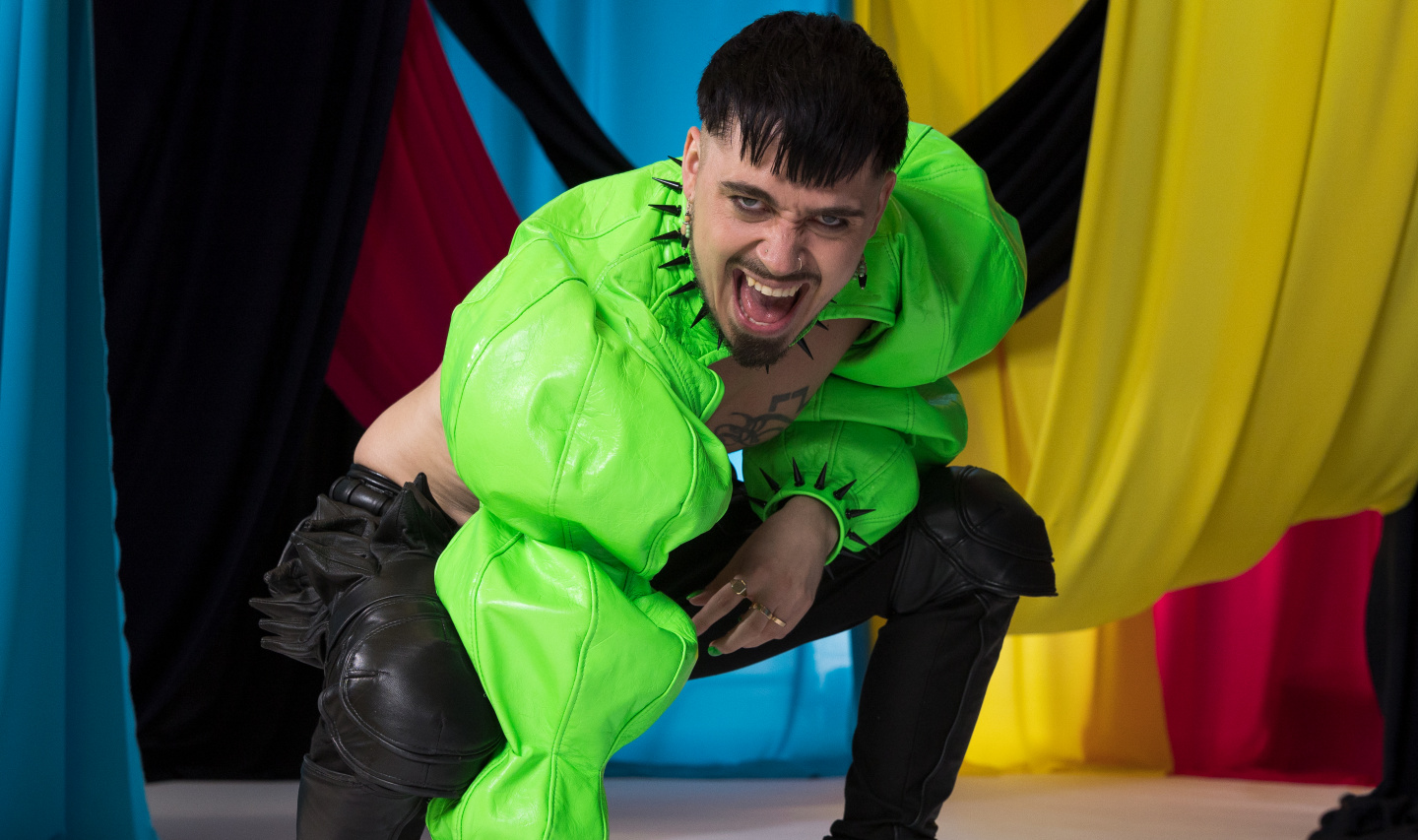 Finnish sensation Käärijä blew the crowd away with 'Cha Cha Cha'. Now, the star is back with new music, this time featuring Estonian rapper Tommy Cash.
Käärijä is officially back.
After the singer skyrocketed to fame in Eurovision, all of Europe was waiting for his next move. And he has delivered. On the 15th of September, Käärijä released a new single called 'It's Crazy, It's Party'. The title, of course, is a reference to his famous words after performing 'Cha Cha Cha' in the Eurovision final. The song also features Tommy Cash, a rapper from Estonia who matches Käärijä's wild vibe.
True to form
The song itself is a mix of dubsteb and industrial metal, with catchy rhythms and lyrics in both Finnish and English. The music video features Käärijä starting out inside a box, very akin to the one he spent the first part of his Eurovision act in. He and Tommy Cash are seen partying up the town, engaging in various wild activities. But viewer discretion is advised – the video does get pretty crazy.
You can watch the video right here
What do you think of Käärijä's new song and video? Let us know in the comments! Be sure to stay updated by following @ESCXTRA on Twitter, @escxtra on Instagram, @escxtra on TikTok and liking our Facebook page for the latest updates! Also, be sure to follow us on Spotify for the latest music from your favourite Eurovision acts. Follow us on YouTube to see our reactions to everything Eurovision!