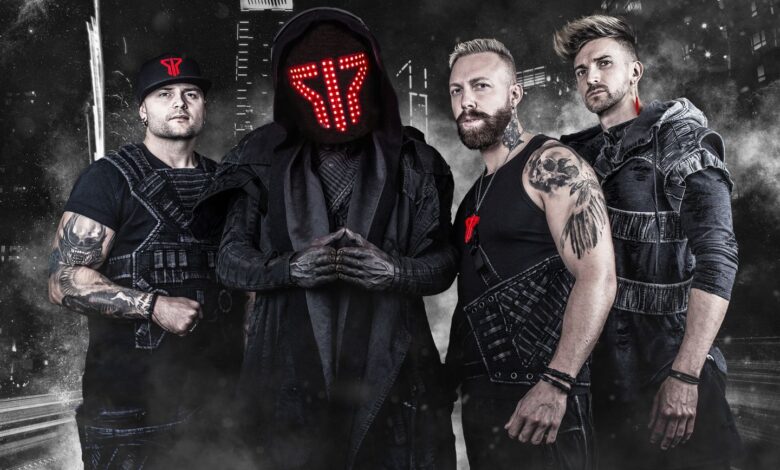 Smash Into Pieces, who are rumoured to participate in Melodifestivalen again, are currently doing an European tour. Of course some of the editors went to the concert to see how the Swedish band is welcomed by the European crowd!
Smash Into Pieces is currently halfway through their European tour and a few of our Dutch editors went to their shows in Nijmegen on the 18th of November and Amsterdam on the 20th of November.
The support act for this tour is another Nordic band called Cyan Kicks. They competed in the Finnish music competition UMK 2022 with their song Hurricane. They managed to hype up the crowd very well and our editors loved singing along to Hurricane and their other songs!
Then it was time for Smash Into Pieces. They really know how to put on a show and interact with the crowd. With a mix of their most popular songs such as Let Me Be Your Superhero, Out of Here, Wake Up, and a beautiful cover of the song Mad World, Smash Into Pieces really showed us what they are capable of. There wasn't a moment where no one sang or danced along. They even called Susanna, the lead singer of Cyan Kicks, on stage to perform the song Boomerang with them and the crowd went wild! Perhaps we can expect a collaboration in the future ;)?
Of course they also performed their 2023 Melodifestivalen entry Six Feet Under. This song was well loved by the crowd and a perfect way to end the concert in high spirits while simultaneously leaving the crowd wanting more!
Smash Into Pieces is rumoured to also compete in the 2024 edition of Melodifestivalen and judging by the audience reaction they would make a good representative for Sweden at the 2024 edition of the Eurovision Song Contest.
On Friday 24th of November they will be releasing their new song called Venom. Our editors are looking forward to this release!
Any of our readers that were also at one of the European shows, what was your favourite song of the night?