Welcome to Xtra Insider, our new series which will give you an insight into how well each country was statistically likely to do this year, as well as what the team at ESCXTRA think of your favourite entries into (what would have been) this year's contest! Today, we analyze and review Belarus!
Yes, this year's contest has been cancelled…but that doesn't mean we can't love the songs! In this series, we'll review each and every entry that would have taken part in this year's Eurovision. On top of this, we're introducing a new analysis section in which we take a look into each country's history and how likely they would have been to do well this year. Our honest and brutal reviews and analysis will keep you entertained throughout what would've been the Eurovision season! We will also each give points using the usual Eurovision points system (12, 10, then 8 down to 1), and create an ESCXTRA leaderboard of the entries!
Today, we'll be giving analysis and reviews of the Belarusian entry, Da vidna by VAL, from Matt, Riccardo, Rodrigo, Tim, Tom O and Wiv. Let's get started!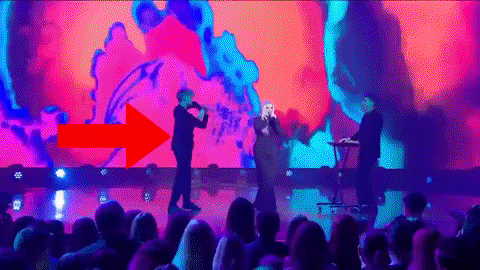 Belarus's history at Eurovision
Belarus is one of the comparatively newer countries in Eurovision, competing for the first time in 2004. After getting its worst result in the contest in 2006 with Polina Smolova's "Mum," Belarus achieved a top ten finish for the first time the next year with the song "Work Your Magic" by Dmitry Koldun, coming 6th in the Grand Final. Belarus has qualified five more times since then, most recently being last year when ZENA squeaked into the final with the song "Like It."
This year's entry
"Da Vidna" (Until Dawn) was chosen in Belarus's national selection format, Nationalny Otbor. The song, performed by electronic pop duo VAL, is a mid-tempo dance track with instrumentation that reminds me of popular groups like Clean Bandit. The lyrics, in Belarusian for the first time since 2017's "Story of My Life," tells a story of two lovers who meet in the darkness and must leave each other before day breaks.
How does this kind of song tend to do in the contest?
In Belarus' history in the contest, they've tended to do better when they send upbeat entries. Think of last year's "Like It", "Story of My Life", "Cheesecake" and "Solayoh", compared to "Forever" and "Help You Fly"! This year's entry fits in with the latter group of songs, which could've spelled disaster for Belarus!
The Reviews
Matt
I don't think there was enough here to qualify for the Eurovision Grand Final. I can tell it could come from a country like Belarus (I like that!) but it was likely to get forgotten about once the voting lines opened.
Riccardo
When the song started, my instant reaction was "oh no, this will be boring". Clear example of speaking too soon because while the start is yes a bit slow for my taste however when the refrain starts, I am completely hooked! I love the fact that it is in Belarusian and the chorus's instrumentation is incredibly catchy. The quirky dress and moves also add charm to this entry.
Rodrigo
Three minutes that feel like 16. Awfully repetitive and boring. Inoffensive at all levels. Beige made music.
Tim
I always appreciate how Belarus is always sending unique entries to the Eurovision Song Contest. As time passed, I grew to like VAL and their entry. However, at the first listen I was not a fan of this. But then again with time my taste changes over time. Had the contest prcoeeded the way it is, I could've changed my mind. Forgive me for my low score :L
Tom O
It's likeable, it has some charm, but it would struggle to qualify. It's always good to stick to the native language but maybe it could of helped to of had a few English lines to broaden it's appeal.
Wiv
I love it when a country decides to sing in their national language, so that is a plus for this entry. The rythm of this song also gets my hips and shoulders going, so I would happily dance to it at any Euro-party. However, she's not a very strong singer (yet), and this entry seems not quite finished, and it gets really annoying after a verse and a chorus. Also, who is this David Na?
Scores
| | | | | | |
| --- | --- | --- | --- | --- | --- |
| Costa | 8 | Nick | 6 | Tim | 5 |
| Dominik | 6 | Riccardo | 10 | Tom O | 5 |
| Isaac | 3 | Rigmo | 5 | Tom R | 1 |
| Lisa | 6 | Rodrigo | 2 | Vincent | 3 |
| Luke | 2 | Sami | 4 | Wiv | 1 |
| Matt | 3 | Sean | 3 |  |  |
| Nathan P | 6 | Simon | 2 |  |  |
Therefore, Belarus scores 81 points in total!
Leaderboard
Belarus reaches a disappointing 25th place with a score of 81.
Bulgaria – 163
Russia – 156
Malta – 154
Israel – 148
Germany – 142
Serbia – 139
Ireland – 136
Ukraine – 135
Norway – 134
Italy – 129
Romania – 121
Armenia – 120
United Kingdom – 120
Australia – 117
Netherlands – 113
Austria – 111
Belgium – 109
North Macedonia – 107
Czech Republic – 104
Spain – 100
Cyprus – 97
San Marino – 97
Albania – 97
Moldova – 82
Belarus – 81
Poland – 76
Georgia – 72
Slovenia – 53
Tomorrow, it will be the turn of Denmark to be reviewed. For now, take another listen to the Belarusian entry below!
Do you agree with our reviews of Belarus? What are your thoughts on Da vidna?
Let us know in the comments below and on social media @ESCXTRA