As we watch more movies and series, we start to realise there's something quite particular or even stereotypical behind some types of characters based on nationality and such things. Russian ones have a special place on this list. Here we take a look on how Eurovision helped Netflix a bit on their way to real diversity and acceptance.
Eurovision Song Contest: The Story of Fire Saga
Obviously, the Eurovision concept inspired the producers so much that they created a whole movie about it. Trying to embrace as much as possible, the plot got a Russian character Alexander Lemtov.
This character won many hearts thanks to Dan Stevens' amazing acting work. Lemtov's image was inspired a lot by charismatic Russian pop stars such as Philip Kirkorov (Eurovision 1995), Nikolai Baskov and Sergey Lazarev (Eurovision 2016 and 2019). Their specific features can be easily noticed even by those native Russian who are not their fans at all.
Editors of The Village (Russian news source) describe Alexander Lemtov as a quite positive Russian character. "He seems to be the one who really roots for Sigrit and Lars and wants to help somehow".
From a native side of view, adding Lemtov to the plot from such point of view can be a real breakthrough as it wasn't concerned about politics but about personality.
Space Force
Another Eurovision contribution to Netflix? Yes, here it is, but in a bit unexpected way.
Alexey Vorobyov, also known as Alex Sparrow, was a Russian representative of 2011 with a catchy pop song "Get You". That year he came 16th in the grand final and followed his performance by new music releases later.
However, singing is not the only Alexey's talent. He also made some achievements in his acting career during 2006-2010. By the end of 2019 it was announced Alex joined the Netflix comedy series Space Force cast as Captain Yuri "Bobby" Telatovich, a Russian Space Forces liaison with the U.S. Space Force.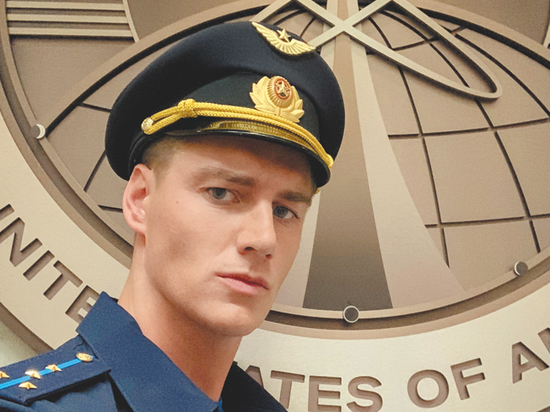 This example is exceptional as a Russian character is played by a native Russian. What a nice option, right? 😀 Even though Telatovich is not a perfect icon, he is a charismatic one, that's for sure!
As far as it seems, Netflix producers are doing a good job trying to give a decent attention to different character types. Eurovision as a contest and as a community already gave a positive effect on some movies and series so it's obvious there's much more than just an annual song competition 😉
How do you like these characters? Comment below or share your opinion with @escxtra on Twitter, Facebook and Instagram.