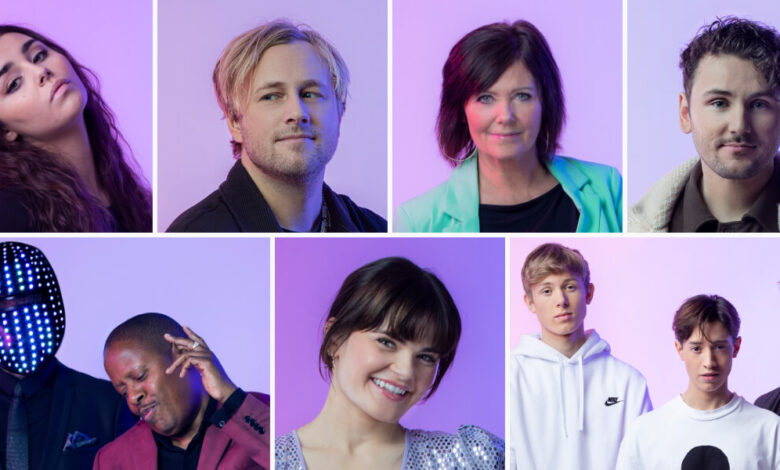 Tonight saw the start of Norway's Melodi Grand Prix, when the first of three semifinals took place. Seven acts went head to head, fighting for the three tickets to the final. And the first three songs going through to the final are "Geronimo" with Umami Tsunami, "Honestly" with Ulrikke and "Queen of Kings" with Alessandra.
New voting system
For the first time the Norwegian people only had one vote each. We didn't get the ranking of the qualifiers; the qualifiers were announced in random order. The rankings won't be published until after the final. Ahead of tonight's show the editors here at ESCXTRA voted for our favorite in XTRA DECIDES, and our winner was Alessandra and her Queen of Kings.
The songs we heard tonight were:
Queen of Kings – Alessandra Mele
Wave – Eirik Næss
Tresko – Rasmus Thall
Tårer i paradis – Kate Gulbrandsen
Geronimo – Umami Tsunami
Honestly – Ulrikke
Freaky for the Weekend – Byron Williams Jr + JOWST
After a revamp, this year's MGP consists of three semifinals with seven acts performing in each. Of these seven, three will go through to the nine act final, which takes place on February 4th.
What do you think of the first three MGP finalists? Did Norway make the right decision tonight? Let us know in the comments below or on social media! Be sure to stay updated by following @ESCXTRA on Twitter, @escxtra on Instagram, @escxtra on TikTok and liking our Facebook page for the latest updates! Also, be sure to follow us on Spotify for the latest music from your favourite Eurovision acts.