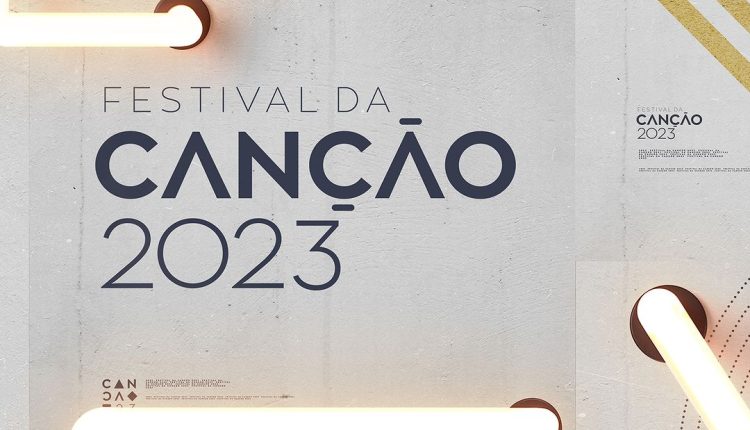 Back in November, RTP announced the names of the writers behind the entries of Festival da Canção 2023. Today, the songs – and the acts performing them – were finally revealed.
Today, the 20 competing entries of Festival da Canção 2023 were revealed during a press conference, which was streamed live on the official Festival da Canção Instagram account. As in previous years, lyric videos for the entries became available on the festival's Youtube channel.
The line-up is as follows:
Semi-Final One (February 25)
April Ivy – "Modo Voo"
Bolha – "Sonhos de Liberdade"
Churky – "Encruzilhada"
Cláudia Pascoal – "Nasci Maria"
Esse Povo – "Sapatos de Cimento"
*Mimicat – "Ai Coração"
*MOYAH – "Too Much Sauce"
NEON SOHO – "Endless World"
SAL – "Viver"
You Can't Win Charlie Brown – "Contraste Mudo"
Semi-Final Two (March 5)
Bandua – "Bandeiras"
Bárbara Tinoco – "Goodnight"
Dapunksportif – "World Needs Therapy"
*Edmundo Inácio – "A Festa"
*Inês Apenas – "Fim do Mundo"
Ivandro – "Povo"
Lara Li – "Funâmbula"
Teresinha Landeiro – "Enquanto é tempo"
The Happy Mess – "O Impossível"
*Voodoo Marmalade – "Tormento"
* these entries were chosen from the 667 songs submitted to RTP for the open call.
About Festival da Canção 2023
Back in October, RTP announced that they had received 667 songs via an open call for submissions for Festival da Canção 2023. Following the success of last year's open submissions, three of which qualified for the final, 1/4 entries from the 2023 edition were chosen by the open call for songs. The remaining 15 entries of the selection were from songwriters and composers directly invited by RTP.
The dates for the live shows are as follows:
Semi-final one – 25 February
Semi-final two – 5 March
Grand Final – 11 March
Even though the songs have only just been revealed, the semi-finals each song will compete in have already been allocated. The draw was held on December 23 in RTP's studios in Lisbon.
Portugal at the Eurovision Song Contest
Out of 53 participations to date, Portugal has won the Eurovision Song Contest once – in 2017 with Salvador Sobral's "Amar pelos dois". Their next best result was with "O meu coração não tem cor" by Lúcia Moniz back in 1996, which finished 6th.
Earlier this year in Turin, Maro brought Portugal its second consecutive qualification and 11th ever top 10 placement. She placed 9th with 207 points with "Saudade Saudade".
Are you looking forward to Festival da Canção 2023? Let us know by leaving a comment below! Be sure to stay updated by following @ESCXTRA on Twitter, @escxtra on Instagram, @escxtra on TikTok and liking our Facebook page for the latest updates! Also, be sure to follow us on Spotify for the latest music from your favourite ESC and JESC acts.