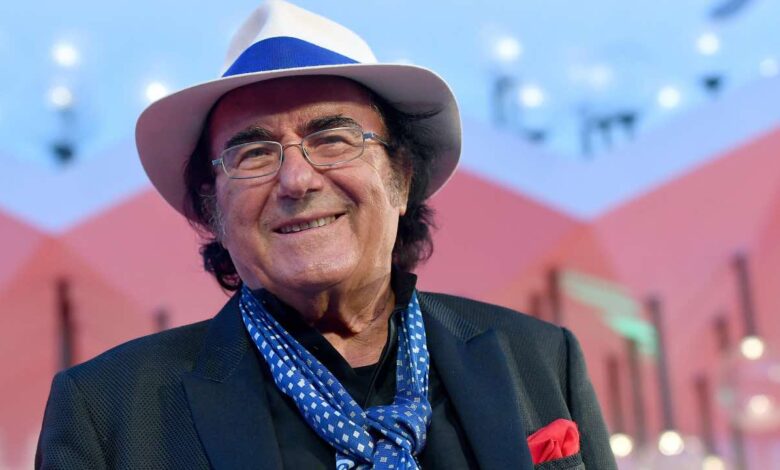 San Marino's SMRTV have named Al Bano the president of the jury for Una Voce per San Marino. The legendary Italian singer will take on the role for the Grand Final of San Marino's national final.
Al Bano: A multiple time Eurovision singer
It's not Al Bano's first rodeo when it comes to the Eurovision Song Contest. Together with his ex-wife Romina Power, the 79-year old went to Eurovision twice to represent Italy. They did so in 1976 with "We'll Live It All Again" and then once more in 1985 with "Magic, Oh Magic". Both times, they finished in seventh place in the contest.
After his divorce from Romina Power, Al Bano had one more go at Eurovision – albeit in the background. He decided to support Jane Bogaert for her adventure in Stockholm in 2000. As a backing vocal on "La Vita Cos'è", he finished in twentieth place.
However, Al Bano's career stretch further than just Eurovision. Romina and Al Bano scored multiple hits all across the European continent. Songs like "Felicità", "Sharazan" and "Sempre Sempre" had chart success in multiple countries. Al Bano returned to the Festival di Sanremo a couple of times in the past few years, but never won. He also made some TV appearances, like on The Masked Singer in Italy and Spain, as well as the Italian version of I'm A Celebrity, Get Me Out Of Here.
Over 1,000 Una Voce per San Marino applications
Meanwhile, SMRTV have also revealed that they have received over 1,000 applications for their national final. The castings of Una Voce per San Marino are currently underway. Applicants for the Sammarinese national final come from a whopping 31 countries. SMRTV have scheduled the Grand Final of Una Voce per San Marino for 25th February.
What do you think about Al Bano as a jury president? Let us know! Be sure to stay updated by following @ESCXTRA on Twitter, @escxtra on Instagram and liking our Facebook page for the latest updates! Also, be sure to follow us on Spotify for the latest music from your favourite Eurovision acts. As well as YouTube to see our reactions to the news in the run up to the 2023 contest in the United Kingdom!