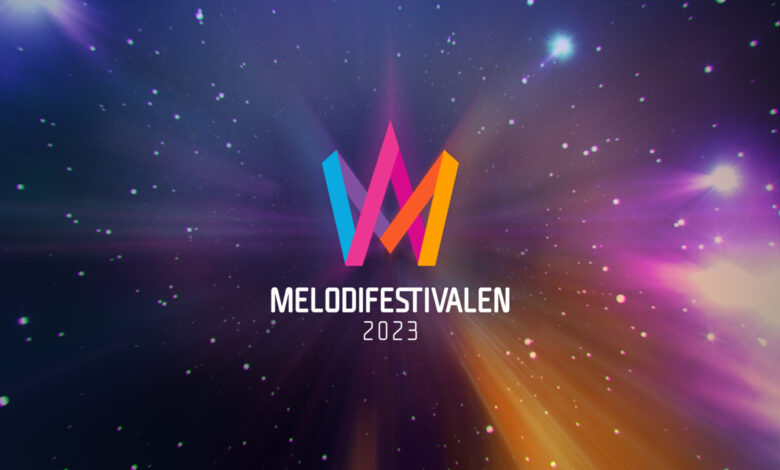 Today the Swedish broadcaster SVT released the first snippets for heat 3 of Melodifestivalen 2023. This morning we got 1-minute snippets of each song. Tomorrow morning we will be getting 30 seconds of the rehearsal footage, which will be recorded during the rehearsals today. Heat 3 will be taking place in Lidköping.
Melodifestivalen 2023 Heat 3 snippets:
Paul Rey – Royals
Dino Medanhodzic, Jimmy "Joker" Thörnfeldt, LIAMOO, Paul Rey.
Casanovas – Så kommer känslorna tillbaka
Henrik Sethsson, Mikael Karlsson.
Melanie Wehbe – For The Show
David Lindgren Zacharias, Herman Gardarfve, Melanie Wehbe
Nordman – Släpp alla sorger
Jimmy Jansson, Thomas G:son
Laurell – Sober
Anderz Wrethov, Andreas Stone Johansson, Laurell Barker, Thomas Stengaard
Ida-Lova – Låt hela stan se på
Andreas "Giri" Lindbergh, Ida-Lova Lind, Joy Deb, Linnea Deb
Marcus & Martinus – Air
Jimmy "Joker" Thörnfeldt, Joy Deb, Linnea Deb, Marcus Gunnarsen, Martinus Gunnarsen.
Melodifestivalen is back on tour
Melodifestivalen 2023 is back on their annual tour for the first time since 2020. They kick off in Gothenburg for the first heat on February 4th and finish in Stockholm in the Friends Arena on March 11th to crown their representative for the upcoming Eurovision Song Contest!
4/2 Heat 1 – Göteborg
11/2 Heat 2 – Linköping
18/2 Heat 3 – Lidköping
25/2 Heat 4 – Malmö
4/3 Semifinal – Örnsköldsvik
11/3 Final – Stockholm
In 2022 Sweden was represented by Cornelia Jakobs and her song "Hold Me Closer" after winning Melodifestivalen 2022. She won the second semi-final in Turin and finished 4th during the grand final with a total of 438 points!
Who are you looking forward to the most in heat 2? Let us know! Be sure to stay updated by following @ESCXTRA on Twitter, @escxtra on Instagram and liking our Facebook page for the latest updates! Also, be sure to follow us on Spotify and YouTube to see our reactions to the news in the run up to the Eurovision Song Contest 2022, which is due to take place in Turin, Italy!