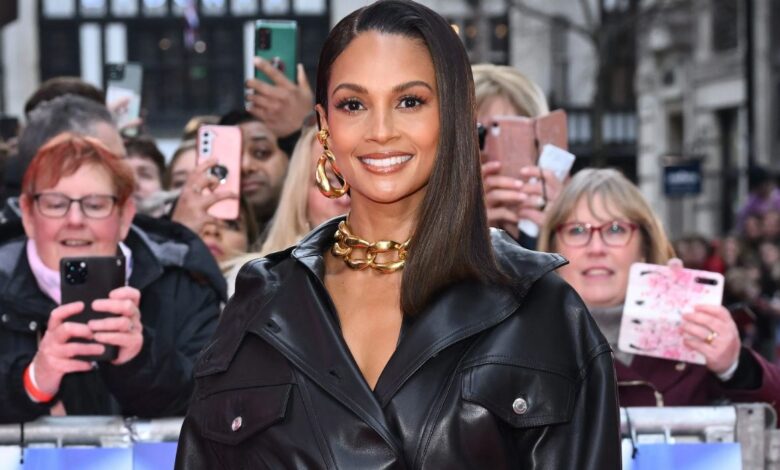 According to media in the United Kingdom, the BBC have asked singer Alesha Dixon to host the Eurovision Song Contest in Liverpool. The 44-year old Britain's Got Talent judge was reportedly asked by the BBC for the gig a while ago.
Who is Alesha Dixon?
Alesha Dixon is a British singer, dancer, and television personality, born in 1978, in Welwyn Garden City, England. She first gained fame in the early 2000s as a member of the girl group Mis-Teeq, which produced several hit songs. Dixon also pursued a solo music career and released her debut album, "Fired Up," in 2006. She has since released several more albums and singles. Her biggest solo hit is "The Boy Does Nothing," which was released in 2008 and peaked at number five on the UK Singles Chart.
In addition to her music career, Dixon has appeared as a judge on several popular British television shows, including "Strictly Come Dancing" and "Britain's Got Talent." She joined the latter in 2012 and has become a beloved face on UK television.
The hosts of Eurovision 2023
It was the Daily Star who reported on Alesha Dixon's potential hosting gig. They claim to have spoken to Eurovision executives, who reportedly told them:
She is a very polished presenter and has decades of experience in showbiz. And she's a good laugh, so would fit perfectly with the spirit of Eurovision.

Presumed quote received by the Daily Star
Singers turned Eurovision host is definitely not new. In fact, in the past two years, the host broadcaster chose singers to co-host Eurovision. Both Edsilia Rombley and Laura Pausini were predominantly singers instead of television hosts.
According to the Daily Star, Alesha Dixon also wouldn't be the sole host of the contest in Liverpool. Other names have reportedly been asked, such as Graham Norton, Rylan Clark and AJ Odudu. Norton and Clark have, however, previously suggested they wouldn't be hosting the contest. Clark and Odudu previously hosted the semifinal allocation draw in January.
The BBC have not yet commented on the report by the Daily Star.
Would you like to see Alesha Dixon host Eurovision 2023? Let us know! Be sure to stay updated by following @ESCXTRA on Twitter, @escxtra on Instagram, @escxtra on TikTok and liking our Facebook page for the latest updates! Also, be sure to follow us on Spotify for the latest music from your favourite Eurovision acts. As well as YouTube to see our reactions to the news in the run up to the 2023 Eurovision season.