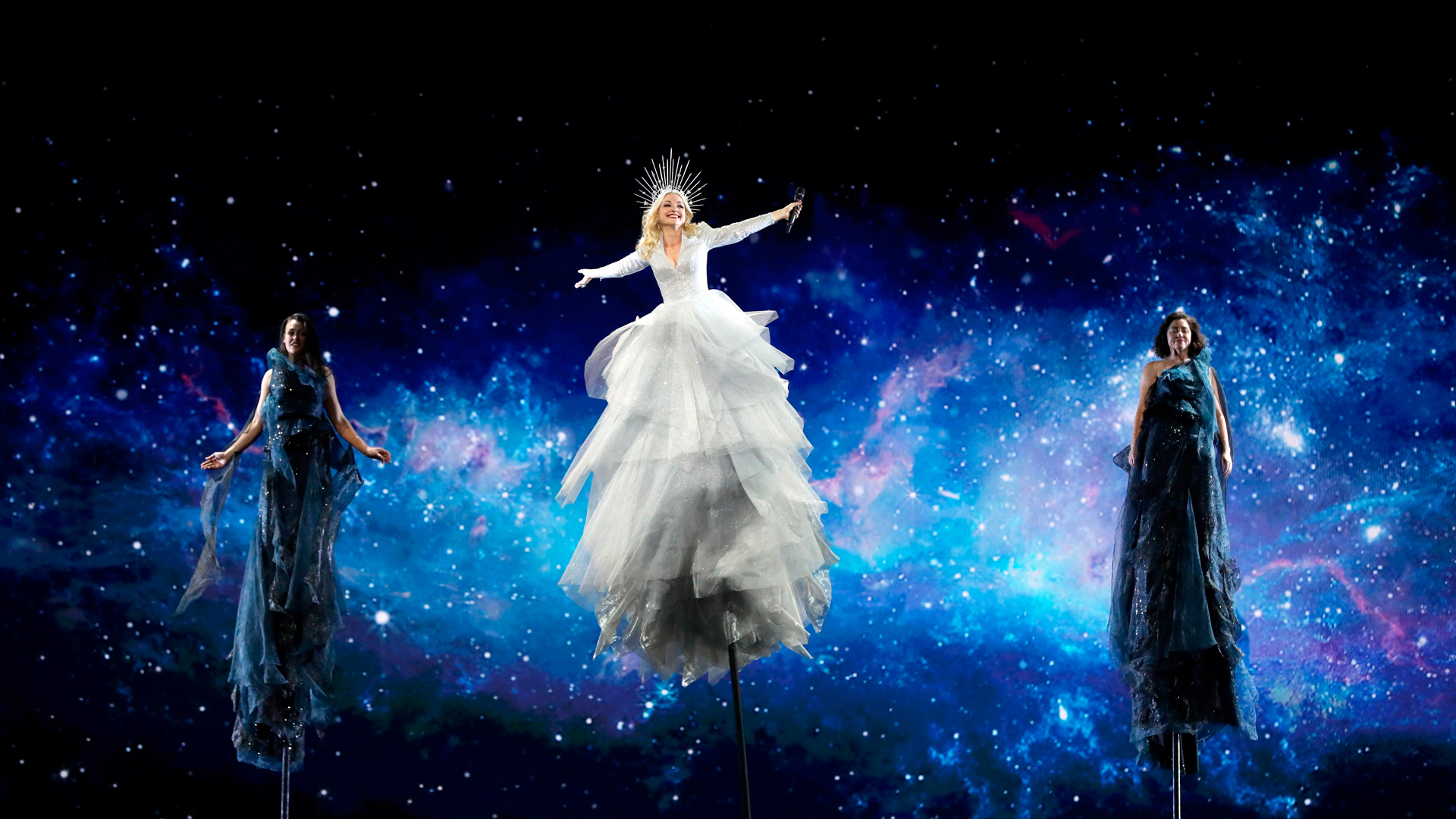 Hello everyone! My name's Alex, I'm 26 years old and I'm from the South East of the United Kingdom. I currently work in a social media role in the theatre industry, although a lot of my time is spent thinking about something we all love: the Eurovision Song Contest! Other than that I'm also a big tennis fan and always keep up to date with the film industry and the Oscars ceremony every year.
If you want to follow yet another Eurovision fan on Twitter, you can follow me here: @mralexmarshall
Your first Eurovision memory?
My first real memory of the contest was in 2005. As I'm from the UK I already knew and was a fan of our entry that year ('Touch My Fire' is still a bit of a bop!), but sitting on my sofa and seeing Helena Paparizou perform in Kyiv was a genuinely life-changing moment for me. I fell in love with her song and it unlocked a whole new genre of music for me, and to this day it's still one of my favourite ever Eurovision performances!
Your Eurovision Journey
2005-2012
After first getting hooked on Eurovision in 2005, I made sure that I watched the final with my family every year. We kept a close eye on how the UK act did (considering the quality of our performances around that time – not great!) and fell in love with a few iconic acts every year. Of course, this all changed with Loreen's performance in Baku in 2012. Along with a lot of other Eurofans, 'Euphoria' made me believe that anything was possible when it came to the quality of Eurovision going forwards…
2013-2018
Following Loreen's iconic performance, I followed the contest a lot more closely. From 2013 onwards I started ranking the songs every year and watched the semi-finals whenever I could. Just like in 2012, this era ended for me with a female contestant's iconic performance in 2018. Eleni Foureira's performance of 'Fuego' took my breath away and pushed me over the edge into becoming a Eurovision obsessive!
2019-2022
Since the 2018 contest I've watched as much Eurovision-related content as I can, including finally diving into the national finals for the 2019 season. As much as I love getting to discover so many extra songs that I'd never have heard if I only heard the 40-ish entries in may every year, following national finals has also introduced me to a new type of heartbreak. In particular, 'I Do Me' by Malou Prytz losing Melfest was really hard to get over!
2023-onwards
After following Eurovision for so long, I thought this year marked the perfect time to start getting involved with the fan community, so here I am trying to promote the contest and help it grow even larger and reach even more new audiences!
Why is Eurovision special to you?
I've always been drawn to entertainment with competition aspects, and things with a little bit of camp, and Eurovision is the perfect combination of these two things! I love that (almost) every entrant treats the Contest with the respect it deserves, and that countries put their all into creating the best package to try and win. Also – the music's amazing of course!
What attracted you to ESCXTRA?
As I've become more and more invested in Eurovision, I've been looking for trustworthy news sources that can connect me to updates from around Europe and beyond, and the love that every ESCXTRA writer has for the Contest is obvious. I've taken part in Eurovision Prediction for the past couple of seasons and it's made the national final season even more compelling, so that's a nice bonus!
Your top 5 Eurovision songs of all time?
This list changes all the time depending on what mood I'm in!
5. Helena Paparizou – My Number One (Greece 2005)
Where it all started for me: the amount of star quality Helena exudes is endless, this song is a timeless bop, and the live performance at the final is just as iconic! (She should have also won as part of Antique at the 2001 contest btw)
4. Eleni Foureira – Fuego (Cyprus 2018)
There are plenty of singers throughout Europe and beyond who can make a song like this entertaining. Eleni does way more, turning Fuego into 3 minutes of showstopping pop perfection. Even my friends who weren't interested in Eurovision loved this one!
3. Loreen – Euphoria (Sweden 2012)
Is there anything that hasn't already been said about this? Absolute perfection.
2. Jamala – 1944 (Ukraine 2016)
Not only is this song incredibly important, but so is Jamala's live performance. For what it means to Eurovision and Europe as a whole, this is probably my favourite winning entry.
1. Kate Miller Heidke – Zero Gravity (Australia 2019)
The biggest glow-up from song release to Eurovision week. One of those examples where everything comes together, including an incredible vocal by a brilliant performer, and the kind of staging that will be part of Eurovision's history for years to come.