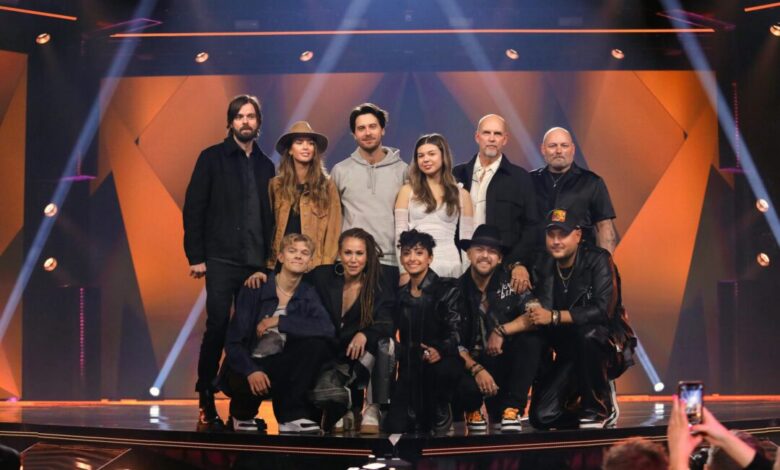 Tonight the semi-final of Melodifestivalen 2023 took place in Örnsköldsvik. In this round all the songs that came in third and fourth place in the previous four heats competed for the final four places in the Grand Final.
The running order of the night and winners were as follows:
THEOZ – Mer Av Dig 🏆
Mariette – One Day 🏆
Victor Crone – Diamonds
Tennessee Tears – Now I Know
Elov & Beny – Raggen Går
Melanie Wehbe – For The Show
Nordman – Släpp Alla Sorger 🏆
Kiana – Where Did You Go 🏆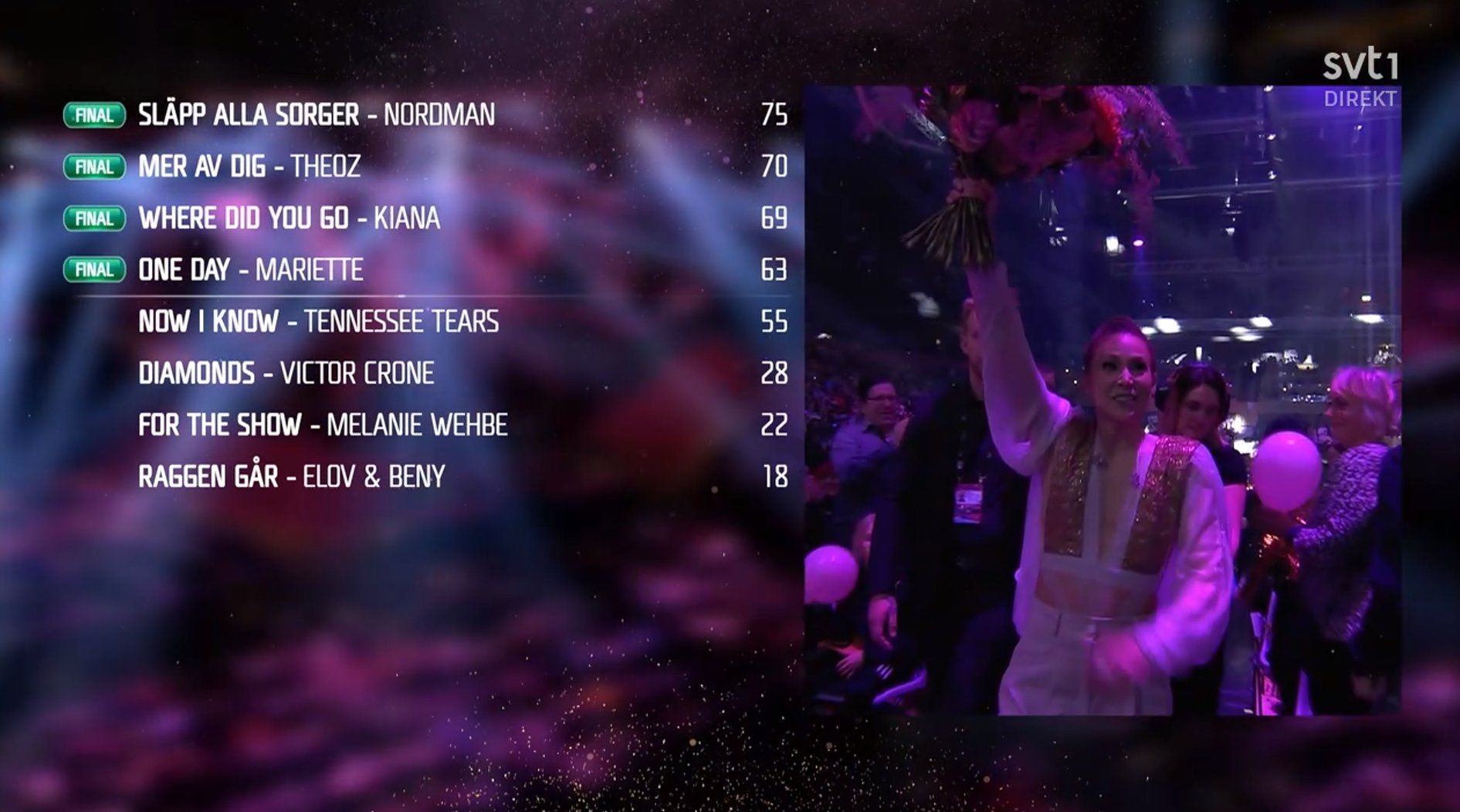 New format and full results
This semi-final of Melodifestivalen had a different format this year. Where, in previous years, we saw duels between third and fourth placed songs of the heats, SVT ditched the duels a while ago. Last year, SVT opted for two groups in the semi, with two qualifiers from each group.
Now we had one show with eight acts. Midway through the voting window, the hosts provided the viewers with a preliminary result. After that all the app voters got an extra opportunity to vote and make their voices count once again. At the end of voting, the top four acts qualified for the Grand Final.
Results of the age group voting
Coming soon
Tonight's winners join the following acts already through to the grand final.
Jon Henrik Fjällgren, Arc North ft. Adam Woods – Where You Are (Sávežan)
Tone Sekelius – Rhythm Of My Show
Maria Sur – Never Give Up
Panetoz – On My Way
Marcus & Martinus – Air
Paul Rey – Royals
Loreen – Tattoo
Smash Into Pieces – Six Feet Under
Listen to all the Melodifestivalen 2023 songs: