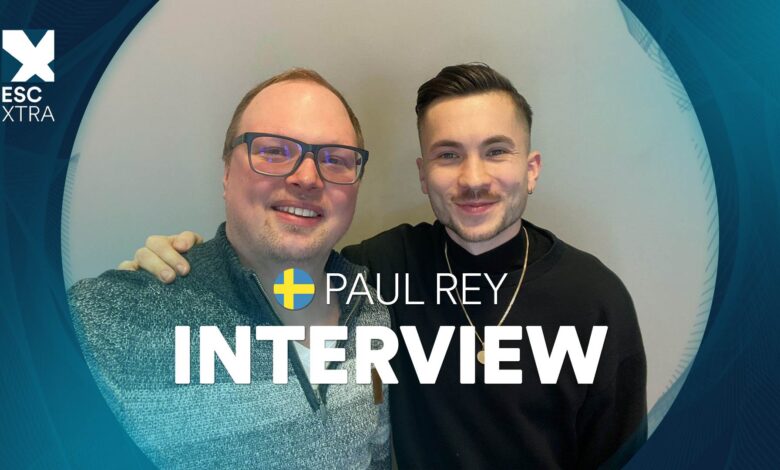 This weekend, Sweden will select their entry for the Eurovision Song Contest 2023. After weeks of semi-finals and an 'Andra chansen', the Friends Arena in Stockholm will host the final show on Saturday 11th March at 20:00 CET. We are on site speaking to Paul Rey, who will be singing 'Royals' as the show closer tomorrow. We speak to him about the story behind 'Royals', moving houses, collaborations and more!
Believe in yourself, do what you want with your life, and you can be royal as well.

Paul Rey's message to the viewers
You can watch the the full interview below:
In case you feel inspired to listen to 'Royals' after the interview, or you just want to hear it again, watch Paul Rey's live performance below!
Will you be rooting for Paul Rey at Melodifestivalen tomorrow? Let us know! Be sure to stay updated by following @ESCXTRA on Twitter, @escxtra on Instagram, @escxtra on TikTok and liking our Facebook page for the latest updates! Also, be sure to follow us on Spotify for the latest music from your favourite Eurovision acts. As well as YouTube to see our reactions to the news in the run up to the 2023 Eurovision season.