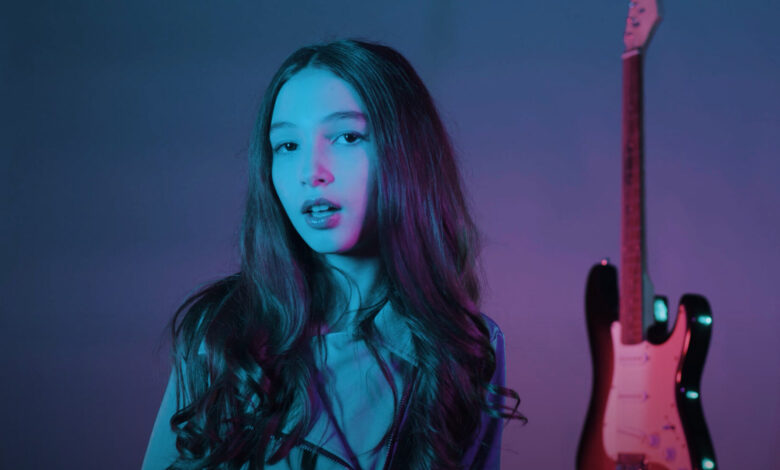 The first Junior Eurovision 2023 artist is here already! Tamara Grujeska will represent North Macedonia at the 2023 Junior Eurovision Contest, which will be held on November 26 in Nice, France.
After an audition, the North Macedonian broadcaster MRT chose 12 year old Tamara Grujeska to represent the country. She will be supported by a team of 'renowned artists' when she travels to the contest later this year.
Tamara's musical journey started when she was only five years old, and since then she has been active at children's festivals in her country and abroad. She has participated and won many awards at a variety of musical festivals and competitions.
The song for Tamara Grujeska is expected to be selected internally in the coming months. Below is a recent song release from Tamara, arranged by Robert Bilbilov – writer of Eurovision 2019 entry 'Proud' and Junior Eurovision 2021 entry 'Green Forces'.
North Macedonia in the Junior Eurovision Song Contest
Back in 2003, North Macedonia made their Junior Eurovision debut with Marija and Viktorija and the entry, 'Ti ne me poznavaš'. In the inaugural contest they placed 12th – a position they know too well, with eight 12th places overall. The best results for the Balkan nation came in 2007 and 2008 with top 5 finishes for 'Ding Ding Dong' and 'Prati mi SMS'.
For Yerevan 2022, North Macedonia were represented by Lara feat. Jovan & Irina with the song 'Životot E Pred Mene'. It placed 14th in the contest.
Be sure to stay updated by following @ESCXTRA on Twitter, @escxtra on Instagram, @escxtra on TikTok and liking our Facebook page for the latest updates! Also, be sure to follow us on Spotify for the latest music from your favourite ESC and JESC acts.