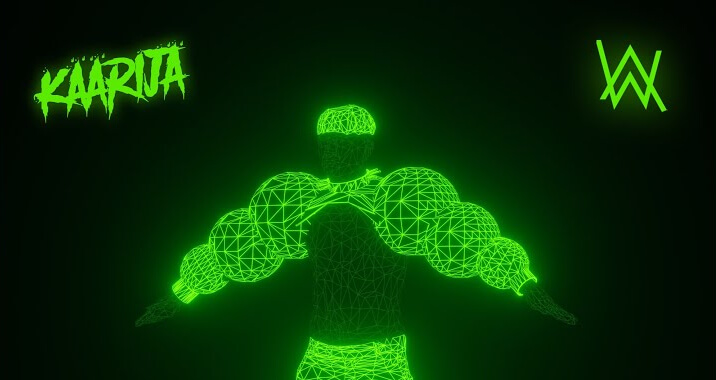 Käärijä has released a remix of 'Cha Cha Cha' with Norwegian music producer Alan Walker. The two musicians have been collaborating to produce a new take on the Eurovision hit. They were also seen together in Helsinki recently holding an impromptu concert.
Käärijä's continued success
The Finnish contestant is continuing his huge success that he's seen since Eurovision. 'Cha Cha Cha' has to date amassed over 71 million plays on Spotify among other streaming services, and has hit charts around Europe – to date the most-played Finnish-language song of all time. Now it gets a refresh with the talents of Norwegian DJ Alan Walker. The pair had dropped hints about it on social media leading up to the release.
Alan Walker
Walker has had mega hits with 'Faded', 'Alone', and 'Darkside' among others from his first album Different World, with singles released variously from 2015 to 2019. He has continued to release music from his second album World Of Walker in the years since, and has held the title of the most subscribed Youtube channel in Norway since 2017.
The remix brings 'Cha Cha Cha' in line with its more dance-heavy elements, with the industrial parts taking a back seat for this one. Alan Walker's signature style is naturally all over this remix, making it another fantastic dance track to sit alongside the original's jaw-dropping industrial madness.
Listen to the remix below:
The pair were also seen very recently together in Helsinki, promoting the track by throwing an impromptu party on a tram. See here:
What do you think of the remix with Alan Walker? Let us know! Be sure to stay updated by following @ESCXTRA on Twitter, @escxtra on Instagram, @escxtra on TikTok and liking our Facebook page for the latest updates! Also, be sure to follow us on Spotify for the latest music from your favourite Eurovision acts. As well as YouTube to see our reactions to the news ahead of Eurovision 2024.