Psst! Are you still up? Well, keep it that way for a little while longer, because the second semi-final of Festival da Canção 2020 has just concluded and if you happened to doze off during it, we have the qualifiers right here!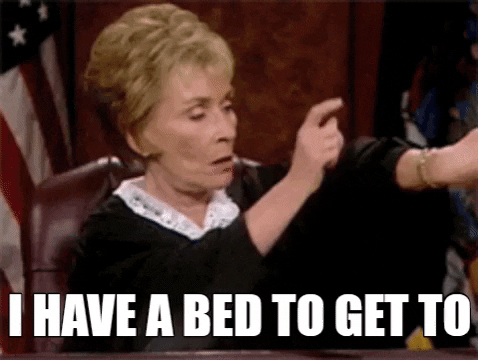 Eight acts took the stage in RTP Studios in Lisbon earlier to compete for four places at the Grand Final of Festival da Canção 2020. Same as last week, a 50/50 ranking system divided between the professional jury (which included Conan Osiris) and the Portuguese public decided the qualifiers (after many, many, MANY recaps and green room interviews).
Just like your friends trying to shake you up before the results, RTP decided to shake things up a bit by not revealing the full voting details. We just got the names of the four qualifiers in a random order. To find out who those qualifiers were, take a look at tonight's running order down below, where we have highlighted them in bold:
Dubio feat. +351 – "Cegueira"
Luiz Caracol & Gus Liberdade – "Dói-me o país"
Judas – "Cubismo enviesado"
Kady – "Diz só"
Elisa Rodrigues – "Não voltes mais"
Cláudio Frank – "Quero-te abraçar"
Tomás Luzia – "Mais real que o amor"
Jimmy P – "Abensonhado"
How many more of these are there?
All done with the semi-final! Just that one last step left as we look forward to the grand final taking place next week on March 7. As an added bit of excitement, the show will be hosted by Vasco Palmeirim AND Eurovision 2018's co-host Filomena Cautela. We don't know the exact running order yet, but the acts hoping to take home the victory are:
Filipe Sambado – "Gerbera amarela do Sul"                                                        
Bárbara Tinoco – "Passe-Partout"                                                       
Elisa – "Medo de sentir"                                              
Throes + The Shine – "Movimento"  
Jimmy P – "Abensonhado"      
Tomás Luzia – "Mais real que o amor"   
Kady – "Diz só"      
Elisa Rodrigues – "Não voltes mais"                                     
What happened last week?
Pretty much the same thing as this week, except with different qualifiers. Judging by the amount of views (and general hype), Bárbara Tinoco's entry "Passe-Partout" is the clear front-runner of the entire contest. Can any of today's qualifiers challenge it in the final? Only time will tell. To see Bárbara shoo away park hipsters and recreate the best parts of La La Land on stage, check out her live performance from last week:
Did the right acts make it through? Who are you hoping to see win Festival da Canção next week? How many cups of coffee did you need to get through the show?
Be sure to stay updated by following @ESCXTRA on Twitter, @escxtra on Instagram and liking our Facebook page for the latest updates! Also, be sure to subscribe to our YouTube channel to see our reactions to the news in the run up to Rotterdam!