Happy Super Sa..t…Tuesday? Doesn't quite have the same ring, does it? This day is super, nonetheless, thanks the the Israeli national final that just ended. In a shocking turn of events, Eden Alene has defeated Eden Alene and will sing Feker Libi in this year's Eurovision Song Contest!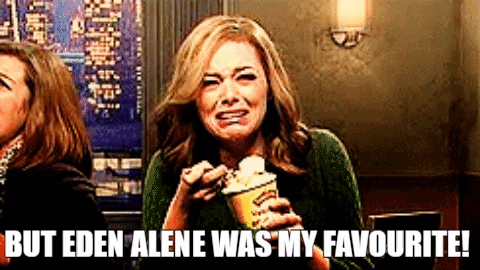 Oh don't cry, at least we still have Eden Alene! She won The Next Star for Eurovision a little over a month ago and tonight it was time to pick her a song out of four worthy contenders. Lucy Ayoub did a magnificent job hosting the show after being one of the co-hosts for last year's Eurovision and most importantly we got to see plenty of color and confetti explode everywhere! After combining the scores from three different sources (made up of 40% televotes, 50% professional jury votes and 10% votes from the in-studio judges), it was decided that Feker Libi was the perfect song for Eden Alene to take with her to Rotterdam.
For more details on the results, take a look at the scoreboard down below:
Remind me again, what did they do last year?
How can you even ask that? Surely it's impossible to forget the man, the myth, the moustache that was Kobi Marimi! Israel was busy hosting last year, while Kobi took the stage and did his absolute best to create the biggest golden shower on stage anyone had ever seen. Unfortunately, the televoters didn't quite fall in love with the song and it ended 23rd in the final. Nevertheless, the entry lives on in our hearts and playlists
And we have our Israeli entry! Do you think Feker Libi was the right choice for Eden Alene? Which song was your favourite? Did Kobi Marimi ever find his way home?
Be sure to stay updated by following @ESCXTRA on Twitter, @escxtra on Instagram and liking our Facebook page for the latest updates! Also, be sure to subscribe to our YouTube channel to see our reactions to the news in the run up to Rotterdam!