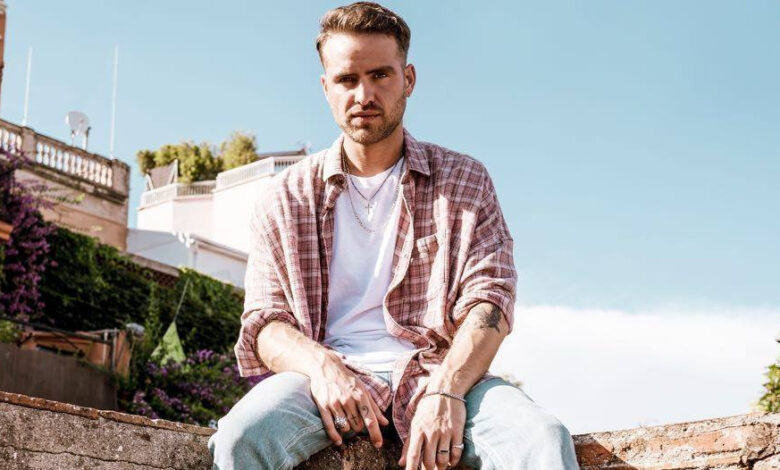 Spotify is one of the most common music streaming platforms, also for Eurovision national final entries. That is why we at ESCXTRA.com have taken a closer look at who's leading the Spotify Charts for this season. And the winner is surprising to say the least! Check out the full stats below.
Fan favourites Käärijä and Alessandra in top three
It's not much of a surprise that two of the most streamed national final entries are proper fan favourites. With around 1.4 million streams since its release, Käärijä is the first name in the top three. His song "Cha Cha Cha" has set the UMK fandom on fire and we see that in the streams too. The singer released his song on 18th January of this year and has raked up all of his streams in just ten days.
Second place in this list goes to Norway. Emerging as a finalist and a fan favourite after the first semi of MGP, we see Alessandra Mele is gaining traction. Her song "Queen of Kings" was in the clear lead when it comes to streams with a solid 2.7 million. A viral TikTok video of Miss Ukraine recently will definitely have helped Alessandra gain a following on Spotify as well.
German wildcard JONA the new leader
The surprising new leader comes all the way from Germany. With Germany revealing their list of participants for Unser Lied für Liverpool yesterday, one of their acts immediately takes the lead in the Spotify rankings. Even bigger is the surprise when we find out that this is one of the TikTok Voting wildcard entrants: Jona. His song "10/10" has double the streams Alessandra currently has. With 5.4 million streams, the German version of his Eurovision effort has been making waves in Germany since its release.
Unlike Alessandra and Käärijä, JONA didn't release his song especially for the national final. Instead, he already released his song on 23rd September 2022. It is therefore still eligible for Eurovision, but definitely has an advantage over other, newer songs in this ranking.
The full top ten: Lots of Finland
In the full top ten, the national final in Finland is doing well. We also see a few Spanish and Norwegian entries popping up in there. Uuden Musikiin Kilpailu has definitely done something well in their home markets this year. The highest ranked current Eurovision song is Ukraine's TVORCHI. "Heart of Steel" places tenth, with just over 733.000 streams. Take a look at the current top ten below.
| | |
| --- | --- |
| Song | Spotify streams |
| 1. JONA – 10/10 (Germany) | 5.4 million |
| 2. Alessandra – Queen of Kings (Norway) | 2.7 million |
| 3. Käärijä – Cha Cha Cha (Finland) | 1.4 million |
| 4. Vicco – Nochentera (Spain) | 1.3 million |
| 5. JONE (ft. Silke) – Ekko Inni Meg (Norway) | 1.1 million |
| 6. Benjamin – Hoida Mut (Finland) | 933.000 |
| 7. Kuumaa – Ylivoimanen (Finland) | 881.000 |
| 8. Keira – No Business On The Dancefloor (Finland) | 862.000 |
| 9. Fusa Nocta – Mi Familia (Spain) | 822.000 |
| 10. TVORCHI – Heart of Steel (Ukraine) | 733.000 |
Are you surprised at JONA's success so far? Did you have "10/10" on your radar already? Let us know on social media by following @escxtra on Twitter, @escxtra on Instagram, @escxtra on TikTok and liking our Facebook page for the latest updates! Also, be sure to follow us on Spotify for the latest music from your favourite ESC and JESC acts.