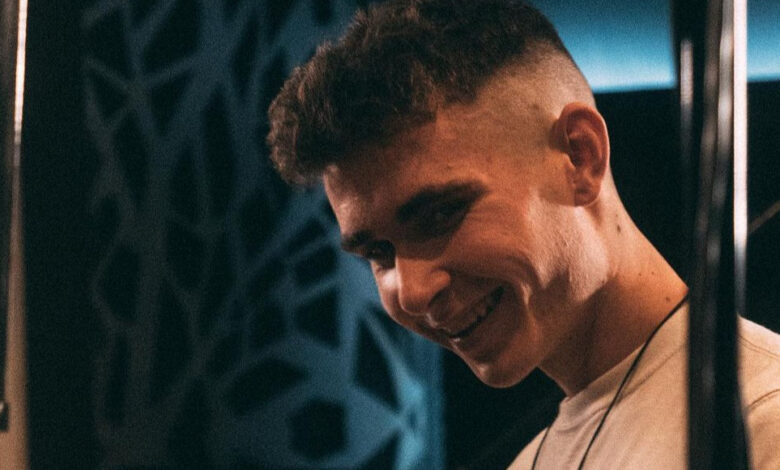 We knew it was coming, but the moment still came out of the blue (and white…)! Greece have revealed that 16-year old Victor Vernicos has been chosen to represent them at the Eurovision Song Contest 2023. The song will be called "What They Say".
Victor Vernicos: A Greek-Danish youngster
Once again, Greece are looking somewhat across the border for their next option. Victor Vernicos is a young singer who's half Greek and half Danish, but he grew up in Greece. Looking at ages, Greece may be looking at having the youngest artist this year. Victor Vernicos has only just turned sixteen years old. His proposal for the national selection came from the most influencial Greek record label: Panik Records.
To make you feel a little older… He sang Heroes by Måns Zelmerlöw in his bedroom at the age of eight years old. His song for Liverpool is going to be titled "What They Say" and it's a song he wrote himself. He did so when he was just fourteen years old. Victor himself describes the song as emotional, but full of energy. Others have called the song a midtempo ballad. Asked why he wanted to go to Eurovision, Victor said it's "the most exciting music event of the year".
The selection of the Greek artist for Liverpool was in the hands of two separate committees. One consisted of music professionals selected by ERT, the Music Committee. Its members were Dimitris Papadimitriou, Petros Adam, Leonidas Antonopoulos, Fotis Apergis, Maria Kozakou, Konstantinos Bourounis and Yiannis Petridis. The other committee was made up of audience members from all over Greece. A total of seventy Greek citizens were part of this committee. Just a few days ago, ERT announced the final shortlist of three acts. In the end, Victor Vernicos emerged victorious over Melissa Mantzoukis and Antonia Kaouri ft. Maria Maragou.
Are you excited to hear "What They Say" by Victor Vernicos? Let us know! Be sure to stay updated by following @ESCXTRA on Twitter, @escxtra on Instagram, @escxtra on TikTok and liking our Facebook page for the latest updates! Also, be sure to follow us on Spotify for the latest music from your favourite Eurovision acts. As well as YouTube to see our reactions to the news in the run up to the new Eurovision season.