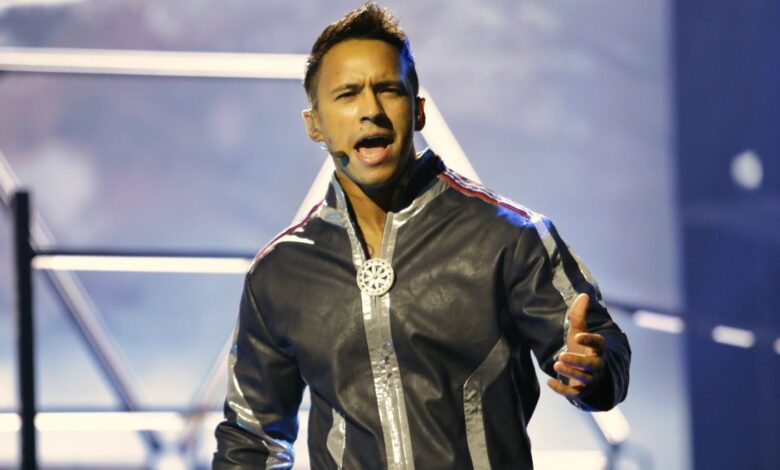 Sweden have picked the first finalists for Melodifestivalen 2023. After an exciting first show in Göteborg, Jon Henrik Fjällgren, Arc North ft. Adam Woods and XXX qualified for the grand final in Stockholm in a few weeks. Two further acts qualified for the semifinal.
Göteborg hosts the first show
This first show came live from our 1985 Eurovision host city of Göteborg. Last year, SVT cancelled the traditional tour through Sweden due to the Covid-19. That's why this year, last year's announced cities make a comeback, starting in Göteborg. Seven acts took part.
After the first round of voting, hosts Farah Abadi and Jesper Rönndahl announced Jon Henrik Fjällgren, Arc North ft. Adam Woods as the winner of the first round. The rest then went into a new round of voting. There, Tone Sekelius also received a ticket to the Stockholm final.
SVT also announced that Elov & Beny and Victor Crone qualified for the semifinal. Sadly, that means Loulou Lamotte, Rejhan and Eva Rydberg & Ewa Roos have been eliminated from the show. You can see the results (in running order) below. The finalists are in bold, with the semifinalists in italics.
Tone Sekelius – Rhythm of my show
Loulou Lamotte – Inga sorger (6th)
Rejhan – Haunted (5th)
Elov & Beny – Raggen Går
Victor Crone – Diamonds
Eva Rydberg & Ewa Roos – Länge Leve Livet (7th)
Jon Henrik Fjällgren, Arc North ft. Adam Woods – Where Are You (Sávežan)
Next week, another seven acts will take the stage in Sweden to fight for a spot in the Grand Final of Melodifestivalen 2023. They will then fight to remain in the race to become the successor of Cornelia Jakobs. She represented Sweden last year with "Hold Me Closer".