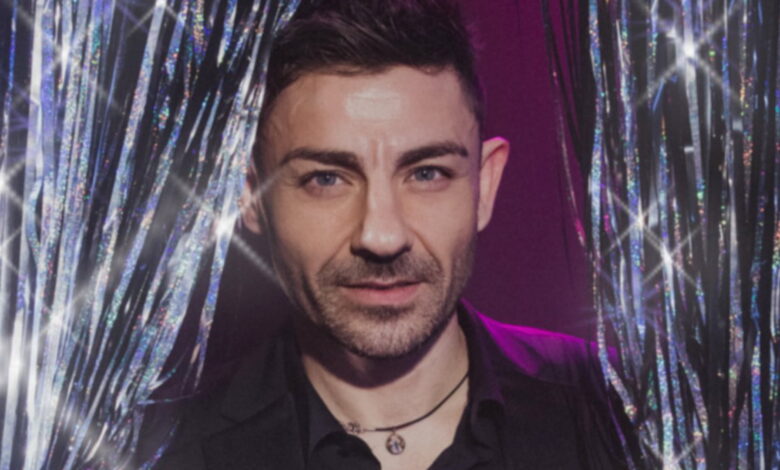 In Malta, broadcaster TVM has revealed the 24 acts that remain in competition to represent the island nation at the Eurovision Song Contest 2023. A total of 39 acts was up for selection, meaning that fifteen have now been eliminated from the competition. And not all former Eurovision stars made it through…
Fabrizio Faniello through
Two-time Eurovision entrant Fabrizio Faniello has safely made it through to the semifinals in Malta. His song "Try To Be Better" is one of the 24 that we'll see again in the next stage. His Eurovision success so far has been mixed. After finishing ninth in 2001 with "Another Summer Night", he returned with "I Do" in 2006. He then, however, finished last.
Former Junior Eurovision entrant Eliana Gomez Blanco is also through. Her song "Guess What" gathered enough votes to claim a spot in the next show.
Not making it through is San Marino's 2018 entrant Jessika. Her success in the Malta Eurovision Song Contest has been limited since her adventure in San Marino, when she performed "Who We Are" in Lisbon. Her new song, "Unapologetic", was not chosen for the semis.
No mention of Aidan Cassar
In late January, TVM revealed the disqualification of one of the hot favourites for victory in MESC: Aidan Cassar. The singer was deemed to have broken social media rules in the competition. TVM therefore decided to remove him from the line-up. Cassar soon announced he would be taking legal steps against the broadcaster PBS.
Despite all of this aftermath, Aidan Cassar and "Regina" do not feature in the list of semifinalists. According to Maltese media, the decision to disqualify one of the favourites has taken its toll on some other participants as well. They are reportedly disheartened at the harsh measures taken by the Maltese broadcaster.
The semifinalists
Below, you can see the list of 24 semifinalists in Malta. You can watch the videos of their performances on the TVM website here.
André – "Broken Hill"
Bradley – "Blackout"
BROOKE – "Checkmate"
Cheryl – "La La Land"
Chris Grech – "Indescribable"
Christian Arding – "Eku Ċar"
DAN – "It'll Be OK"
Dario Bezzina – "Bridle Road"
Dominic & Anna – "Whatever Wind May Blow"
Eliana Gomez Blanco – "Guess What"
Fabrizio Faniello – "Try To Be Better"
Geo Debono – "The Mirror"
Giada – "I Depended On You"IAN – "On My Own"
Greta Tude – "Sound Of My Stilettos"
Klinsmann – "Piranha"
Mark Anthony Bartolo – "Tears"
MATT BLXCK – "UP"
Maxine Pace – "Alone"
Mikhail – "Leħen fiċ-Ċpar"
Nathan – "Creeping Walls"
Ryan Hili – "In The Silence"
Stefan Galea – "Heartbreaker"
The Busker – "Dance (Our Own Party)"
This list means that Jessika, Jason Scerri, Maria Debono, Stefan, Haley, Dario, Kirstie, Marie Claire, Lyndsay, Francesca Sciberras, Maria Christina, Jake, John Galea and James Louis have been eliminated from MESC.
The semifinal of Malta Eurovision Song Contest will be taking place on Thursday, 9th February. Malta will then eliminated another eight songs from the competition. On 11th February, Malta will be part of Super Saturday when they choose their entry from the remaining sixteen acts.
Are you happy with the semifinalists of the Malta Eurovision Song Contest? Who should win the ticket to Liverpool? Let us know! Be sure to stay updated by following @ESCXTRA on Twitter, @escxtra on Instagram and liking our Facebook page for the latest updates! Also, be sure to follow us on Spotify and YouTube to see our reactions to the news in the run up to the Eurovision Song Contest 2023, which is due to take place in Liverpool!