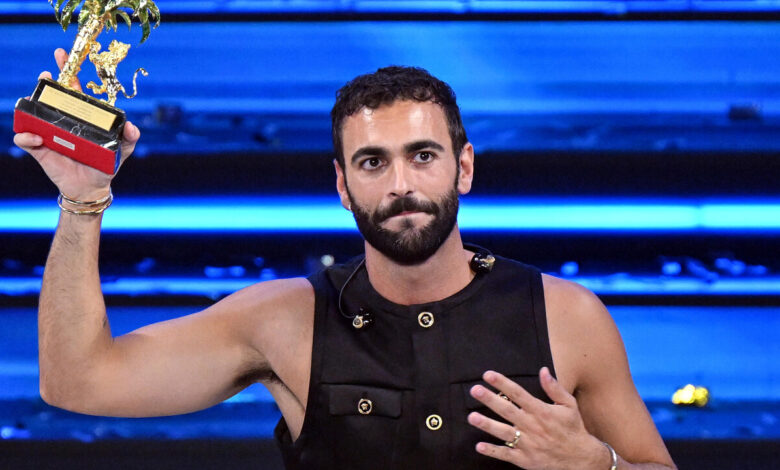 The ancient old question following the Festival di Sanremo has arisen once again: Will Marco Mengoni, the winner of Sanremo 2023, represent Italy at Eurovision? The answer seems to be imminent.
Confusion after Mengoni victory
When Marco Mengoni was announced as the winner of the Festival di Sanremo at 02:45 AM local time, no mention was made of Eurovision. That in itself is no surprise: It happens more often that Amadeus doesn't mention the Eurovision Song Contest at all during a night of Sanremo.
However, after the victory, Eurovision.tv posted a winner's article and mentioned that Mengoni would also be going to Liverpool in May. He would then be representing Italy for the second time, following his adventure in Malmö, 2013. Interestingly, the reference to Eurovision has now disappeared from the article. It no longer mentions the confirmation that Marco Mengoni is representing Italy at the Eurovision Song Contest this year.
Answers at the press conference
According to several sources, Marco Mengoni will reveal his official decision today. During the winner's press conference, Mengoni will announce whether he will take on the job of flying Italy's flag in Liverpool. The press conference will take place at noon local time in Italy.
However, it's more than likely that Mengoni will accept the Eurovision duty once more. In the BBC Eurovisioncast, Nina Warhurst interviews Marco Mengoni ahead of the Festival di Sanremo final. At 6:30, she asks him whether he would go to Eurovision if he were to win Sanremo. To that, he answers:
Haha let's see! I would like to go of course.

Marco Mengoni to BBC Eurovisioncast
Judging by that answer, we're merely waiting for the official confirmation from RAI headquarters. Unless there's a surprising turn of events, Marco Mengoni will probably have accepted the offer. If so, "Due Vite" will be the Italian entry for the Eurovision Song Contest 2023.
What do you think Marco Mengoni will decide? Let us know! Be sure to stay updated by following @ESCXTRA on Twitter, @escxtra on Instagram and liking our Facebook page for the latest updates! Also, be sure to follow us on Spotify and YouTube to see our reactions to the news in the run up to the Eurovision Song Contest 2023, which is due to take place in Liverpool