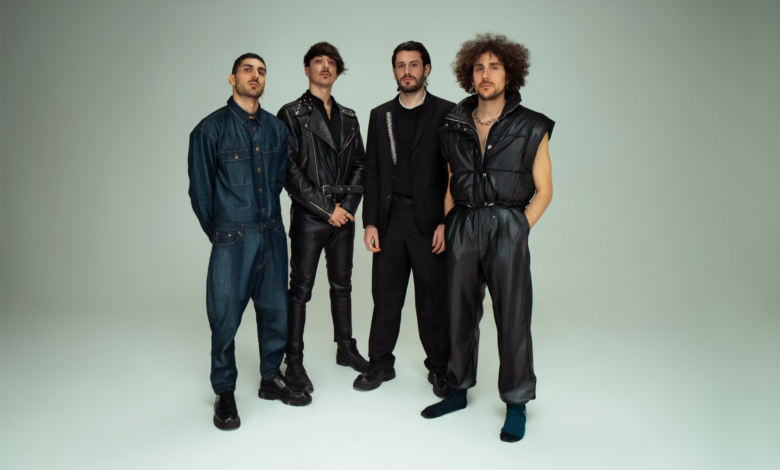 After a full week of 106 (!!) artists performing in Semi-Finals and a Second Chance round, San Marino chose Piqued Jacks with the song "Like An Animal" as the winner of their national selection. After announcing that the song would undergo a revamp ahead of Eurovision, the new version has now been released.
With the release of the "Like An Animal" revamp today, San Marino's became the 37th and final Eurovision 2023 entry to be released digitally. Prior to this, only live versions of the song were available.
Piqued Jacks will perform "Like an Animal" in 12th spot in the second half of Second Semi-Final on May 11.
About Una Voce per San Marino 2023
Following weeks of auditions and eliminations, 21 acts performed in February's final, which was hosted by Senhit and Jonathan Kashanian. The winner was chosen based on 100% jury votes. Jury president was Italian crooner Al Bano, who also took part in Eurovision twice.
Before the final result, several other artists won an award. Lorenzo Licitra won Best Look, with Le Deva winning the OGAE Italy Award. According to the hosts, fans online chose Mayu, Ronela Hajati, Roy Paci and Le Deva as their top four. Only the top ten were revealed, with Piqued Jacks being placed first by the jury, followed by Le Deva in second and XGiove in third. Well-known names like Alfie Arcuri, Deborah Iurato and Ronela all missed out.
Be sure to stay updated by following @ESCXTRA on Twitter, @escxtra on Instagram, @escxtra on TikTok and liking our Facebook page for the latest updates! Also, be sure to follow us on Spotify for the latest music from your favourite Eurovision acts, as well as YouTube to see interviews and reactions to the news in the run up to the Eurovision Song Contest 2023!