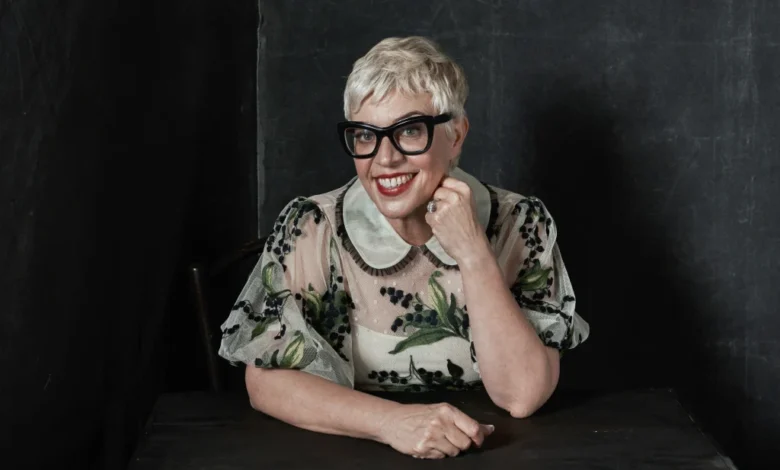 Today is was announced that award winning costume designer Catherine Martin be Australia's spokesperson in the Grand Final of the Eurovision Song Contest. She will deliver the results of the Australian Jury live from Liverpool Arena on Saturday for the Grand Final.
Who is Catherine Martin?
Catherine Martin is an Australian costume designer, production designer and set designer. She is most known for her work on Moulin Rouge! and The Great Gatsby, for which she has won 4 Academy Awards. Martin is also the proud owner of 4 Oscar's, making her the most awarded Australian in the history of the Oscar's.
Catherine commented on the announcement:
"I'm so excited to be the spokesperson for Australia at this year's Eurovision Song Contest. Since my first memories of ABBA exploding onto the stage and becoming the worldwide phenomenon they are, I have been obsessed, not only with the extraordinary celebration of music and songwriting but also with the inspiration, staging, costuming, and lighting.

Eurovision celebrates not only musical excellence but the presentation of music, in visually extraordinary ways."

Catherine Martin
Spokespersons for Eurovision 2023 so far
So far, nineteen spokespersons have been revealed. Among these spokespeople include former Eurovision entrants, including Anggun (2012) for France, S10 (2022) for the Netherlands, Ilanit (1973/1977) for Israel, Monika Liu (2022) for Lithuania and Ruth Lorenzo (2014) for Spain. Estonia has also opted to select football Ragnar Klavan as their spokesperson, who played for Liverpool FC during his career, which is fitting for the occasion. You can see a list of the selected spokespersons so far in the table below.
| Country | Spokesperson | Country | Spokesperson |
| --- | --- | --- | --- |
| Albania | Andri Xhahu | The Netherlands | S10 |
| Australia | Catherine Martin | Norway | Ben Adams |
| Austria | Philipp Hansa | Lithuania | Monika Liu |
| Azerbaijan | Narmin Salmanova | Poland | Ida Nowakowska |
| Cyprus | Loukas Hamatsos | Romania | Eda Marcus |
| Estonia | Ragnar Klavan | San Marino | John Kennedy O'Connor |
| Finland | Bess | Spain | Ruth Lorenzo |
| France | Anggun | Sweden | Farah Abadi |
| Greece | Fotis Sergoulopoulos | Switzerland | Chiara Dubey |
| Israel | Ilanit | Ukraine | Zlata Ognevich |
| Italy | Kaze | United Kingdom | Catherine Tate |
Be sure to stay updated by following @ESCXTRA on Twitter, @escxtra on Instagram, @escxtra on TikTok and liking our Facebook page for the latest updates! Also, be sure to follow us on Spotify for the latest music from your favourite Eurovision acts, as well as YouTube to see interviews and reactions to the news in the run up to the Eurovision Song Contest 2023!