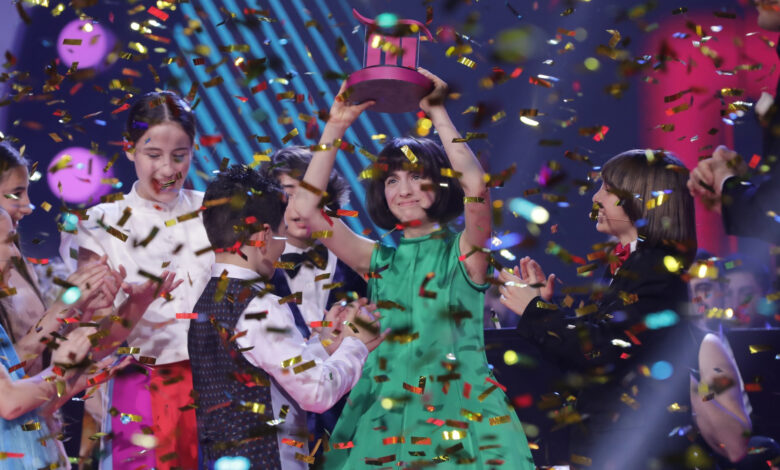 Tablisi based singer Anastasia Vasadze, 11 years old, has won Ranina 2023 after weeks of competition in the most successful country to compete at the Junior Eurovision Song Contest.
Having been chosen as the winner, and now the Georgian JESC representative, Vasadze and GPB will prepare a song for the contest being held on November 26 in Nice, France at the Palais Nikaïa.
This is the sixth year Ranina was used as the national selection and had a final of five young singers, consisting of Anastasia Berishvili, Anastasia Vasadze, Gabriel Lomsadze, Soso Chachua and Tako Tomashvili.
Vasadze received consistently high scores through the contest, while the final totals will not be released. The three person judging panel was made up of Dato Tsintsadze, Nato Metonidze and Sopho Toroshelidze.
Miriam Bigvava placed third at last years contest in Yerevan with "I Believe," written by Iru Khechanovi, who won Junior Eurovision in 2011 as part of girl group Candy and sang for Georgia in May at Eurovision in Liverpool, where she failed to qualify.
Georgia has never missed a year since their debut in 2007 and has recorded 10 top five finishes in those 16 years. Ending in the top 10 only four times and twice scoring lower.
Miriam Mamadashvili won for Georgia in 2016, making them the only country to win the contest three times.
No date has been announced for the official song release. North Macedonia is the only other country to announce their singer, having chosen Tamara Grujeska in May.