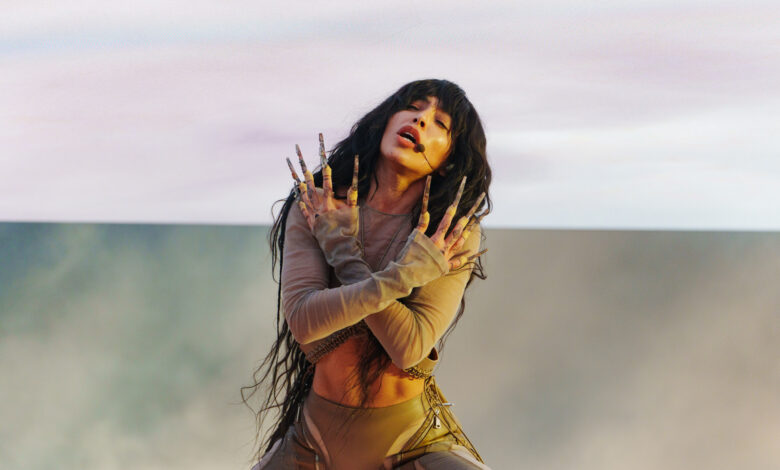 It is that time of the year. Today MTV released the nominees for this year's MTV Europe Music Awards (EMAs) which will be held in Paris on November 5th. As usual, most of the awards will be fan-voted so you decide who will take home the trophies!
Eurovision acts nominated at the MTV EMAs 2023
Månskin keep winning and are the most nominated Eurovision act at the MTV EMAs this year. They are nominated a total of 4 times as "Best Rock", "Best Live", "Best Italian" and "Best Group". Also nominated in one of the "big" categories is Sam Ryder for "Best Push".
In the regional categories, we have one very busy one as Loreen, Käärijä, and Alessandra are all nominated for "Best Nordic". Noa Kirel is nominated for "Best Israel", S10 for "Best Dutch", Lola Indigo (OT 2017) for "Best Spanish" and Gjon's Tears for "Best Swiss". Måneskin are also nominated for "Best Italian" with Sanremo royalty including Annalisa, Lazza, Elodie and The Kolors.
Voting is open and you can vote HERE.
Who will take home one of the awards? Help your favorite artists by voting for them. The most nominated artist overall is Taylor Swift with a total of seven nominations.
Be sure to stay updated by following @ESCXTRA on Twitter, @escxtra on Instagram, @escxtra on TikTok and liking our Facebook page for the latest updates! Also, be sure to follow us on Spotify for the latest music from your favourite Eurovision acts. As well as YouTube to see our reactions to the news in the run up to the new Eurovision season.