RAI (seems to) have confirmed that it's not Stadio, but Francesca Michielin going to the Eurovision Song Contest 2016. According to an Italian newspaper, this is the press release sent out by RAI this afternoon: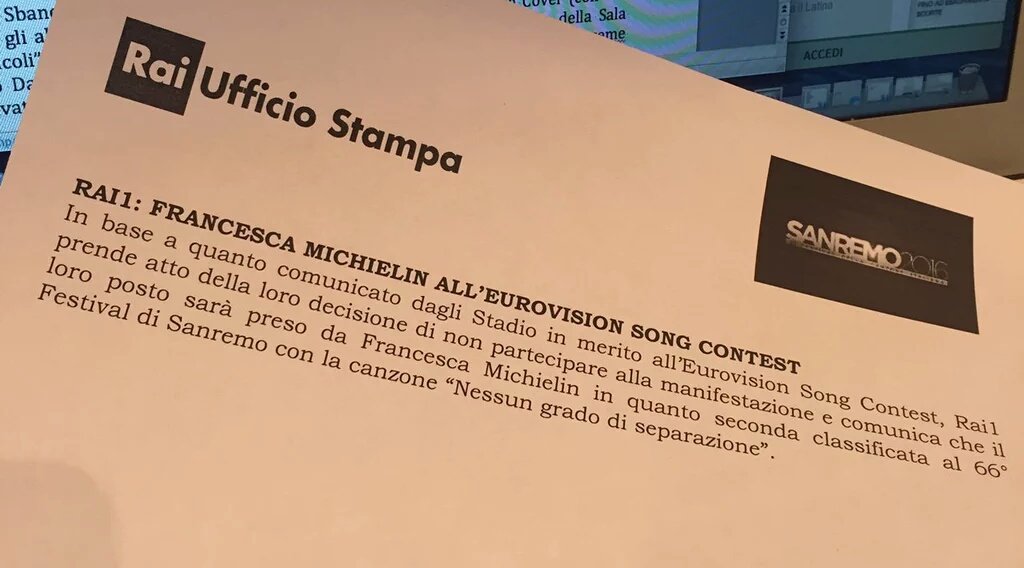 The news has now also been confirmed by Francesca herself in the tweet below:
🔸È ufficiale: Francesca rappresenterà l'Italia nell'edizione 2016 dell'Eurovision a Stoccolma!!! #Sanremo2016 @Eurovision 🔸

— Francesca Michielin (@francescacheeks) February 14, 2016

The saga around Italy's Eurovision entrant started last night when Stadio won Sanremo and then declined Eurovision, were asked to reconsider and in the end still decided not to go to Stockholm.
More information about the song will be revealed at a later date. It could be Nessun Grado Di Separazione, the song she finished as runner-up in Sanremo with.