10 years ago Björn Gustafsson started his career in Sweden and fame came very quickly for the only 22 years old Swedish comedian. His big breakthrough was with his performance as the interval act in Melodifestivalen 2008. He also announced the Swedish votes that year, was part of the gaming show Parlamentet and was voted Sweden's most enjoyable man by Aftonbladet's reader. All in the same year. In an interview with King Magazin he now talked about the chaotic past 10 year and the ups and downs. 
"I think everyone can have suicidal thoughts in difficult times"
Everybody probably still remembers, when Björn took the stage in Melodifestivalen 2008 and conquered the hearts of the audience by storm.
"These ten years have been chaotic, sometimes. Sometimes I've been very dark in my mind, but I'm still glad I've experienced them," he says to King Magazine and continues: "Outside, you have everything, but there are quite other things that mean something real. In such moments it's hard to talk to others and find like-minded ones."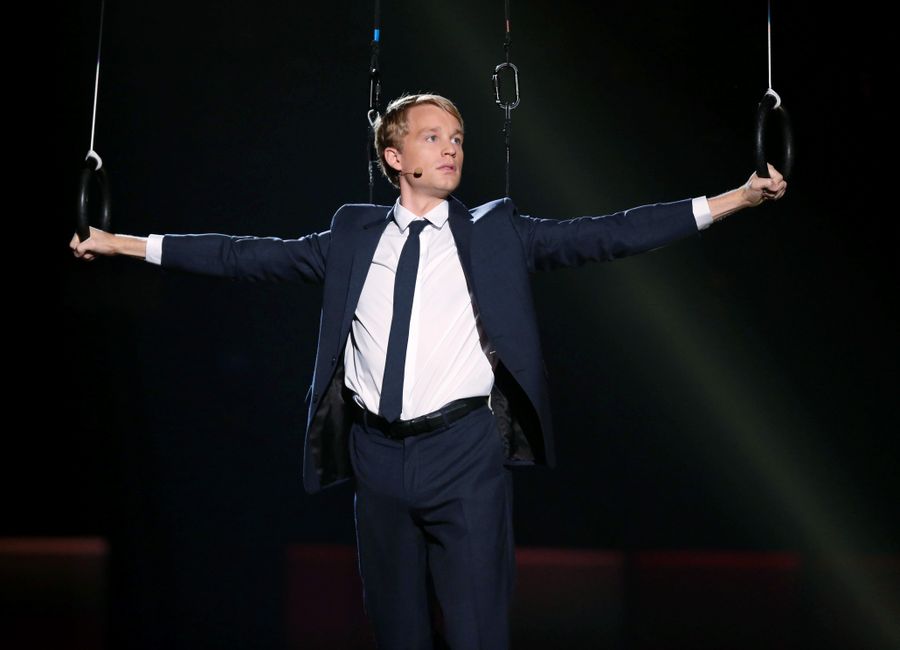 Changing from unknown to super popular all around the country and even beyond in a very short time, isn't something you can process very easily.
"What would be described in the media as burnout was not because I was working too much, but rather that everyone demanded so much of me all the time," he told the newspaper.
It was so much, that he couldn't enjoy all the success. He lost the perception of reality and the situation was not easier by the pressure of the media and the love of hysterical fans. It went so far that Björn got suicidal thoughts. "I think everyone can have suicidal thoughts in difficult times, but this had reached a limit where I did not even dare to think about it anymore," he says, continuing.
After he experienced these thoughts he told his parents about everything to get help and to get out of this. They drove him to a psychiatric hospital where he got help. Afterward, he moved to Los Angeles to get away and take time off.
Similarity to Avicii
Sadly Avicii's life had no good ending. When Björn Gustafsson watched Avicii's documentary "True Stories", he recognized great similarities between both lives. "It felt like watching himself when I saw him sitting there in the car, quite awake. Everybody sees how bad he is, yet they ask him to put an interview in the middle of the night after just leaving a hospital."
We are happy, that things turned out good for Björn and that he could get his life back on the right track. 
Here you can watch Björns breakthrough 10 years ago in Melodifestivalen: