Welcome to the very last Super Saturday! I know, time flies when you are having fun (and pretending to be sick every Saturday while you set your phone to silent mode). Feels like just yesterday the melodic sound of FiK started ringing in our ears, but this long journey is coming to and end tonight as four countries pick their entry for Eurovision 2020. Plus a very special bonus! Dig out that last batch of pop corn and get out the party horns, tonight is going to be interesting!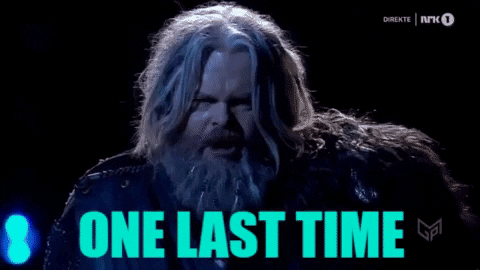 🇸🇲 San Marino – Digital Battle!
When: NOW – Sunday at 23:59 CET
Where to Participate: You can vote for your favorite here.
THIS is the bonus I was talking about. Senhit is back to represent San Marino and hopes to replicate their success from last year. The country is always full of surprises, which explains this last minute speed-fire national final they are offering us. Two songs and almost two days of voting! It's up to you to decide which song is the better fit for Senhit. You can listen to both songs and vote for your favourite by clicking here.
🇩🇰 Denmark – Dansk Melodi Grand Prix 2020
Show: Dansk Melodi Grand Prix 2020 – Final
When: 20:00 – 22:00 CET
Where to Watch: DR 1 or the livestream
THEY HAVE A NEW STAGE! Sorry about the caps lock there, but I'm just so excited!!!! Yes, It turns out someone either lost or "accidentally" burned their usual set, so we are getting a brand new one! It's just a shame nobody will be there to see it as this national final will be held behind closed doors due to the recent coronavirus outbreak. That just means we all have to make twice as much noise as usual to make sure these contestants hear it all the way to Denmark! There may not be any audience, but there are plenty of song and singers ready to take the crown here. "Human" and "Yes" have been the two main songs battling it out in the the odds so far, but the true battle begins tonight!
Seems like the winner will be decided using the same two-round method as last year. First, a 50/50 split between a ten member jury and the televoters will decide three acts to move on to the superfinal. Then both the jury and the public get to vote again and their 50/50 combination determines the overall winner. Here are all the acts performing tonight:
🇸🇪 Sweden – Melodifestivalen
Show: Melodifestivalen – Final
When: 20:00 – 22:00 CET
Where to Watch: SVT or the livestream
The coronavirus may have altered MGP's plans a little, but there's NO stopping Melodifestivalen. Those wind machines are here and ready to blow away an entire arena full of audience members who really, really love to buy balloons and jump up and down. Dotter has been the big favorite to the win the contest for quite a while now and Sweden sure are keen on sending a female artist after a long, long while. Nothing, however, is certain. Especially not as long as the international juries are involved.
Yes, the results will once again be determined by combining the results of the international jury members and the public at home (voting through either the app or by phone). The only change is that the results will be announced in a similar fashion to last year's Eurovision Song Contest! Tonight's running order (and links to each song) can be found down below;.
🇫🇮 Finland – Uuden Musiikin Kilpailu 2020
Show: Uuden Musiikin Kilpailu – Final
When: 20:00 – 21:50 CET
Where to Watch: YLE or the livestream
As much fun as it was to watch keyboard Darude battle keyboardless Darude on the scoreboard, UMK have gone back to their classic way of picking a song: six completely different artists singing six completely different songs. Erika Vikman has been lighting the charts on fire ever since these songs came out, but will the juries be swayed by the sound of her beat or be too terrified of the dancing bears? Yes, there are dancing bears. Told you tonight was going to be interesting!
Not much seems to have changed since last year, the winner will still be decided by the combined scores of televoters and eight international juries. Here's the running order for tonight:
🇵🇹 Portugal – Festival da Canção
Show: Festival da Canção – Final
When: 22:00 – 01:25 CET
Where to Watch: RTP or the livestream
After all that color and confetti and balloons, it's time to dial the gamma and contrast down a bit and wish goodbye to this national final season at the cozy hands of Festival da Canção. Don't let its sweet embrace lull you into sleep too early, this will be a LONG show. "Passe-Partout" seemed to be the center of everyone's attention even before the semi-finals started. That still hasn't changed in terms of online views, but we have a ton (1 Eurovision ton = eight acts) of interesting acts here ready to take the victory all for themselves.
The winner will ALSO (I'm beginning to notice a theme here) be decided by a 50/50 system combining the scores of the public and the jury. This time, seven different regional juries. Here are all the songs hoping to take home the victory tonight: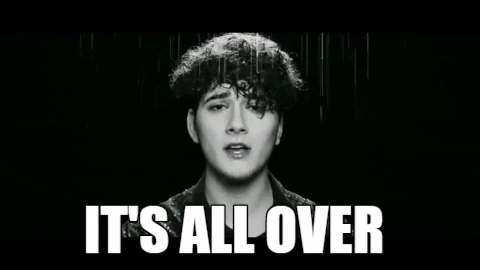 And that's all, folks! Which show will you be tuning in to? Who do you think will win UMK, MGP, FdC and Melodifestivalen? What am I supposed to do with my Saturdays now? Don't forget to vote for your favourite Senhit song!
Be sure to stay updated by following @ESCXTRA on Twitter, @escxtra on Instagram and liking our Facebook page for the latest updates! Also, be sure to subscribe to our YouTube channel to see our reactions to the news in the run up to Rotterdam!