Welcome to Xtra Insider, our new series which will give you an insight into how well each country was statistically likely to do this year, as well as what the team at ESCXTRA think of your favourite entries into (what would have been) this year's contest! Today, we analyse and review Cyprus.
Yes, this year's contest has been cancelled…but that doesn't mean we can't love the songs! In this series, we'll review each and every entry that would have taken part in this year's Eurovision. On top of this, we're introducing a new analysis section in which we take a look into each country's history and how likely they would have been to do well this year. Our honest and brutal reviews and analysis will keep you entertained throughout what would've been the Eurovision season! We will also each give points using the usual Eurovision points system (12, 10, then 8 down to 1), and create an ESCXTRA leaderboard of the entries!
Today, we'll be giving analysis and reviews of the Cypriot entry, 'Running' by Sandro, from Dominik, Isaac, Lisa, Nick, Sami and Vincent. Let's get started!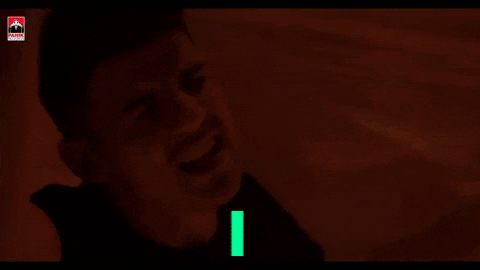 The Reviews
Dominik
Sandro is just amazing! His vocals are brilliant and fit perfectly for his entry "Running". Loved it from the first listen. I'm so sad that we don't see the performance on stage in Rotterdam, because I think after the brilliant music video, the performance would have been equally brilliant! Hope he is back next year, because we need him in the contest! Strong entry!
Isaac
I really don't have much of a sense of this, it clearly wants to be one of the big male pop songs this year, but I forget how it goes after each time. Too much focus on 'clever modern synths' without making the singing stand out I think.
Lisa
The third film in a trilogy is never as good. After Eleni and Tamta revived Cyprus with the Mediterranean bangers we demand, it was going to be difficult for anyone following to impress me. However this is still a solid entry. It's a simple Deep House commerical sound. But you can tell Sandro is trying to counter that with the contrast of vocals to the beats. I'll enjoy bopping in my living room to it during our virtual Eurovision discos though!
Nick
Hair flips, crazy camera angles, pop tunes and big choreographies. That's what we like, Cyprus! You know exactly how to deal with Eurovision, you've shown us recently. So… why exactly have you decided to go back to anonymity? Back into… "Meh, okay, that's there too", when you know you can all set us on fire? A shame. You know, this song isn't even bad, I just keep on forgetting it exists.
Sami
Cyprus has sent so many unoriginal songs in the past few years, but this is the rockbottom when it comes to being original. I do like the song, but we can't deny how much they stole other songs to this.
Vincent
So, Cyprus decided against Replaying Fuego : at least it's giving us some diversity from them, because "Running" is certainly different to what we're used to from this country. I originally thought the song was bad and unoriginal, but in the end I actually enjoy these humming and beats.
Scores
Costa
7
Nick
3
Tim
6
Dominik
12
Riccardo
5
Tom O
3
Isaac
5
Rigmo
4
Tom R
4
Lisa
6
Rodrigo
5
Vincent
6
Luke
4
Sami
7
Wiv
2
Matt
4
Sean
4
Nathan P
8
Simon
2
Therefore, Cyprus receives 97 points in total!
Leaderboard
Cyprus is the third country to receive 97 points, ending at 11th place after Using the usual Eurovision tiebreaker rules .
Bulgaria – 163
Russia – 156
Israel – 148
Serbia – 139
Ukraine – 135
Romania – 121
Australia – 117
Austria – 111
Belgium – 109
Czech Republic – 104
Cyprus – 97
San Marino – 97
Albania – 97
Moldova – 82
Poland – 76
Georgia – 72
Tomorrow, it will be the turn of Slovenia to be reviewed. For now, take another listen to Cyprus' entry below!
Do you agree with our reviews of Cyprus? What are your thoughts on Running?
Let us know in the comments below and on social media @ESCXTRA