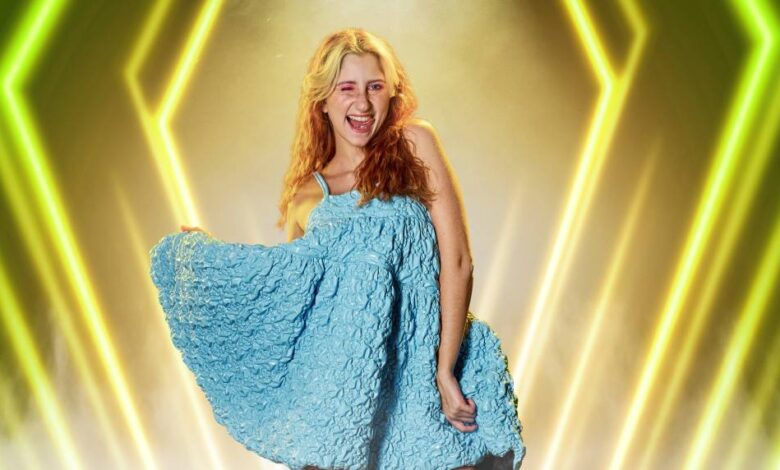 Over the last past few weeks, you have been submitting your predictions for the latest round of Eurovision Prediction 2023. In the first national final due to take place in 2023, you were asked to predict the winner of Belgium's Eurosong. Now, let's take a look at who you collectively expect to win the Belgian ticket to Liverpool!
This evening, Belgium's Flemish broadcaster VRT will select their entry for the 2023 Eurovision Song Contest, live from Brussels.
In the days leading up to Eurosong, the participants have been performing their two songs for their fellow participants, who could then give them advice on which song they should choose. The final choice was still up to the participant themselves, though.
The songs still in the running to be Belgium's entry for Liverpool are as follows:
Belgium's first publicly-selected entry since 2016 will be determined by a combination of an expert jury and public voting.
Let's take a look at who YOU predict they will choose!
During this round of Eurovision Prediction 2023, 298 of you have predicted who you think will take victory in Belgium. Note: as the full list of songs was only confirmed last night, players were voting based on the artists and the snippets of their two potential entries, hence why only the artist names are given in the table below.
Without further ado, here are the artists that YOU have predicted to win in order of frequency, from most to least:
| | | | |
| --- | --- | --- | --- |
| Rank | Artist | Number of predictions | Percentage |
| 1 | Chérine | 181 | 60.7% |
| 2 | The Starlings | 69 | 23.2% |
| 3 | Gala Dragot | 28 | 9.4% |
| 4 | Ameerah | 11 | 3.7% |
| 5 | Hunter Falls | 6 | 2.0% |
| 6 | Gustaph | 2 | 0.7% |
| 7 | Loredana | 1 | 0.3% |
As Belgium has opted for internal selections for the past few years, we cannot say whether our prediction players have been good or bad at predicting the outcomes of their selections. Therefore, tonight will be the start of a clean slate for our players.
After each national final, the points will be assigned and you will receive a rankings update via our Eurovision Prediction platform. Furthermore, we will make sure to notify you via our Eurovision Prediction Facebook page, our Eurovision Prediction Twitter page and here on the ESCXTRA website. The player that accumulates the most points after all the rounds have taken place will be crowned the winner of Eurovision Prediction 2023!
Last year, our players correctly predicted 12 national final winners out of 25.
In 2021, our players predicted the correct national winners 7 out of 13 times.
In 2020, 10 of out 27 times…an all-time low. To be fair, 2020 was a very unpredictable year in general.
In 2019, our Eurovision Prediction players collectively predicted 16 out of 29 national final winners correctly.
In 2018, your record was 19 out of 30, which remains the record.
With another 25 national finals set for 2023 overall, there are still PLENTY of points up for grabs! New and returning players can join the game below:
ABOUT EUROVISION PREDICTION 2023
HISTORY OF EUROVISION PREDICTION
What do you think of our players' predictions? Who do you think will win Eurosong! Let us know! Be sure to stay updated by following @ESCXTRA on Twitter, @escxtra on Instagram, @escxtra on TikTok and liking our Facebook page for the latest updates! Also, be sure to follow us on Spotify for the latest music from your favourite Eurovision acts.