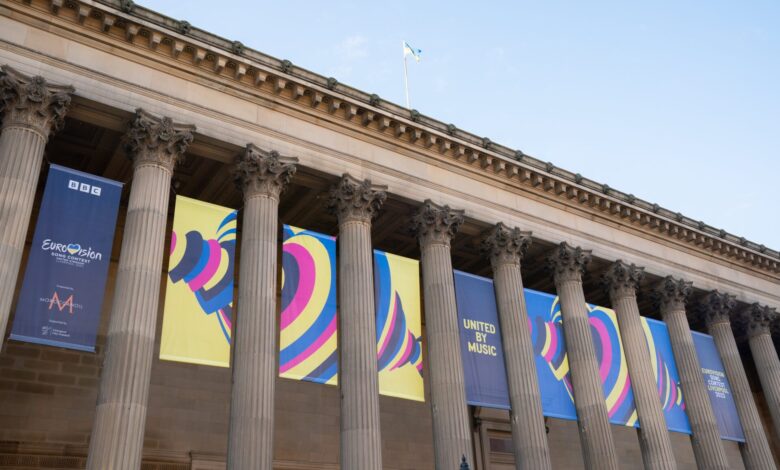 Today (30th January) the EBU and BBC have announced the logo for the Eurovision Song Contest 2023 and the slogan appears to be "United By Music".
In full regalia!
As you can see below the official Eurovision and BBC accounts tweeted images from St George's Hall that will host tomorrow's draw ceremony.
United By Music appears to be the slogan
Tomorrow's semi final allocation draw and handover ceremony co-host Rylan also hints that the official slogan will be "United By Music".

What do you think about logo? Let us know! Be sure to stay updated by following @ESCXTRA on Twitter, @escxtra on Instagram and liking our Facebook page for the latest updates! Also, be sure to subscribe to our YouTube channel to see our reactions to the news in the upcoming months.