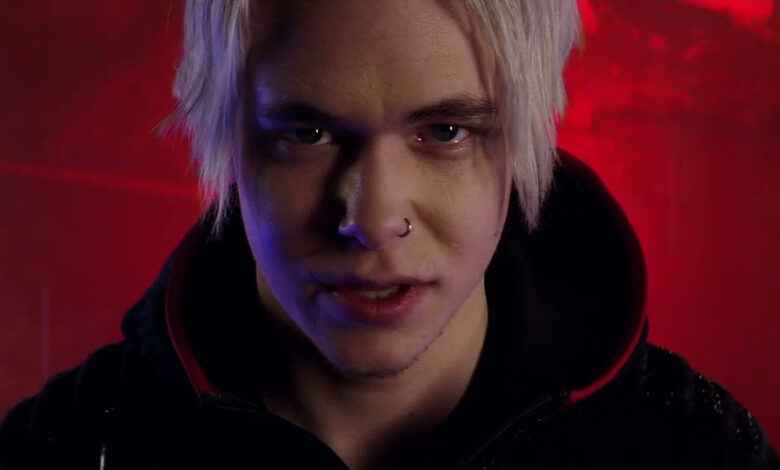 Norwegian MGP finalist Jone has dropped the official music video for his entry "Ekko Inni Meg". The song has recently hit a landmark amount of streams on Spotify as well. Are the signs positive for Jone in Melodi Grand Prix 2023?
"Ekko Inni Meg" video similar to MGP performance
When watching the "Ekko Inni Meg" video, it's easy to notice that the video is in parts similar to the Melodi Grand Prix performance. Jone takes centre stage in the clip, being surrounded by laser beams. The outfit is the same as during the MGP semifinal, but the setting is much more industrial.
Like in his live performance, vocalist Silke Montsko Blandkjenn plays a minor role in the visual part of the video. She does however sing large parts of the chorus. Linn Marie Christensen was responsible for directing the "Ekko Inni Meg" video. She was also in charge of the art design of Jone's official video.
Milestone on Spotify for Jone
With "Ekko Inni Meg", Jone has also delivered a milestone in his Spotify streams. The Norwegian song passed the landmark of 1.5 million streams. With that, he has now moved up one place in the Spotify rankings. "Ekko Inni Meg" is now the fourth most streamed national final song of the season.
Vicco and "Nochentera" from Benidorm Fest have now dropped one spot in the rankings. Jona, Alessandra and Käärijä still make up the top three, although Jone is definitely catching up with Finland's "Cha Cha Cha". Käärijä has just passed the 1.7 million stream mark.
"Ekko Inni Meg" has been the second most streamed MGP song for quite a while now. Only "Queen of Kings" by Alessandra is ahead of him. Will they also fight it out for Norway's ticket to the Eurovision Song Contest?
What do you think about the "Ekko Inni Meg" video? Let us know on social media by following @escxtra on Twitter, @escxtra on Instagram, @escxtra on TikTok and liking our Facebook page for the latest updates! Also, be sure to follow us on Spotify for the latest music from your favourite ESC and JESC acts.