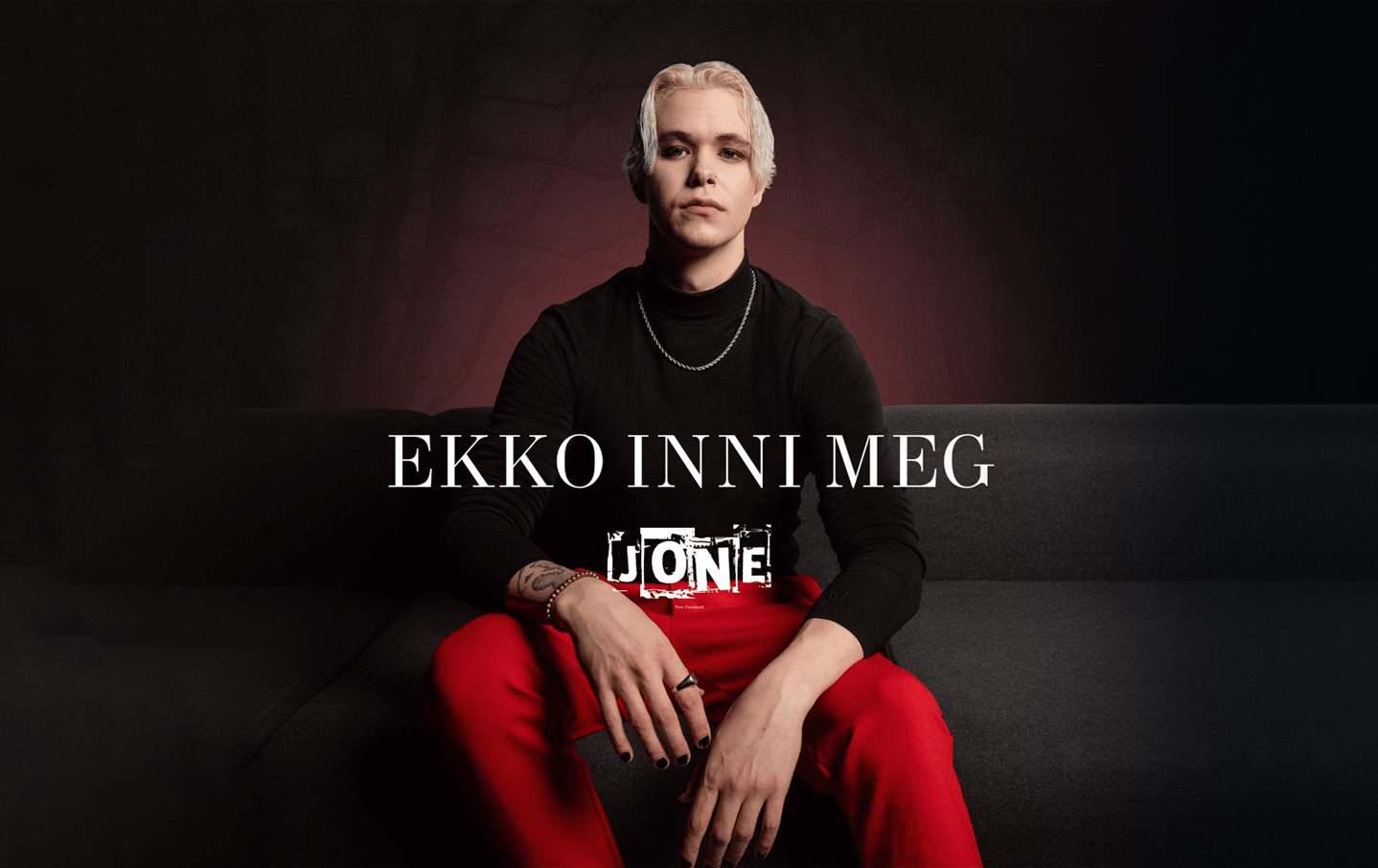 XTRA DECIDES sees the team here at ESCXTRA score the Eurovision national final songs, reviewing our winner. Follow us from here through to March 2023 as we make our choices for Eurovision 2023.
Norway's Melodi Grand Prix kicks off this Saturday with the first of three semi-finals. As before we will be picking our favourites from each of the semi-finals before eventually choosing our favourite to win the contest.
Jone with Ekko Inni Meg is our favourite from this semi-final. Based on our scores, Elsie Bay with 'Love You In A Dream' and Sandra Lyng with 'Drøm d bort' would also be our choices to qualify for the grand final.
The Scores
| Rank | | Total | 12s |
| --- | --- | --- | --- |
| 1 | Jone – Ekko Inni Meg ⭐ | 148 | 5 |
| 2 | Elsie Bay – Love You In A Dream ⭐ | 106 | 5 |
| 3 | Sandra Lyng – Drøm d bort ⭐ | 105 | 2 |
| 4 | Ella – Waist | 102 | 2 |
| 5 | Swing' It – Prohibition | 67 | 0 |
| 6 | Alejandro Fuentes – Fuego | 47 | 0 |
| 7 | Bjørn Olav Edvardsen – Turn Off My Heart | 28 | 0 |
The Reviews
Lisa (Jone – Ekko Inni Meg)
I wish Norway would be brave enough to actually send an entry like this. Not only does it embrace the Norwegian language that has long been missed at the contest, but 'Ekko Inni Meg' is also at the forefront of current music trends. That Slap-House sound with the slow burn into intense EDM/Rave beats is very popular across Europe right now. I'm expecting the MGP stage to turn into scenes to rival Tomorrowland this evening. Even if Norway snub it, I know I'll be keeping this on my morning playlists when my 6am alarm goes off!
Isabella (Jone – Ekko Inni Meg)
Ekko inni meg is an instant ear worm and captured my interest right from when I heard the snippet of it. Whilst it's very much a catchy party song and dance track, it's much more than that. What I love most about it is that it remains current by capturing the very best elements of EDM, but also incorporating traditional Norwegian folk. With a great staging, this has the potential to really stand out on the Melodi Grand Prix stage, and arguably the Eurovision stage too. It also gets extra brownie points from me by being entirely in Norwegian, and I really hope that if JONE and Silke win MGP, they keep it in Norwegian for the contest.
Bo (Elsie Bay – Love You In A Dream)
Elsie Bay is back at MGP and she is not here to play around! Last year, she made it to the final with fan favorite 'Death to Us'. It's clear that her current entry, ' Love You In A Dream', is another very personal song to Elsie. The lyrics seem to come straight from the heart and besides the dramatic theme of the song, still feel genuine. Elsie's unique voice makes the song sound haunting and emotional, and I personally can't wait how this act looks like on the stage. My guess is that 'Love You In A Dream' will make it to the final of MGP, where it might have a hard time battling against Ulrikke's 'Honestly'. Nonetheless I feel like Elsie is a serious contender to become Norway's representative for Eurovision this year!
Nick (Sandra Lyng – Drøm d bort)
Norwegian is such a gorgeous language to sing in. This takes me back to Alvedansen days without sounding dated or like a carbon copy. It has an ethereal, lovely feel to it. Sandra Lyng takes me on a journey through the Norwegian fjords, where the trolls and Nordic gods are hiding in plain sight. She chooses her words so carefully, making the rhythm and melody just divine. With the choirs in the background, this is sure to haunt you in your best dreams. Stick her in a white dress, whack some dry ice on and we're good to go. Norge, douze points!
The Melodi Grand Prix 2023 format
NRK have this year made some changes to the Melodi Grand Prix format. Previous years have seen a set of semi-finalists competing for a place in a final , with an additional set of pre-qualified artists. This year all the acts will compete together across three semi-finals before the grand final.
14 January – Semi-Final 1
21 January – Semi-Final 2
28 January – Semi-Final 3
4 February – Grand Final
Norway chose Subwoolfer as their entrant for the 2022 Eurovision Song Contest. "Give That Wolf A Banana" finished top ten at the final in Turin, Italy.
---
What do you think of our decision? Let us know! Be sure to stay updated by following @ESCXTRA on Twitter, @escxtra on Instagram, @escxtra on TikTok and liking our Facebook page for the latest updates! Also, be sure to follow us on Spotify for the latest music from your favourite Eurovision acts.