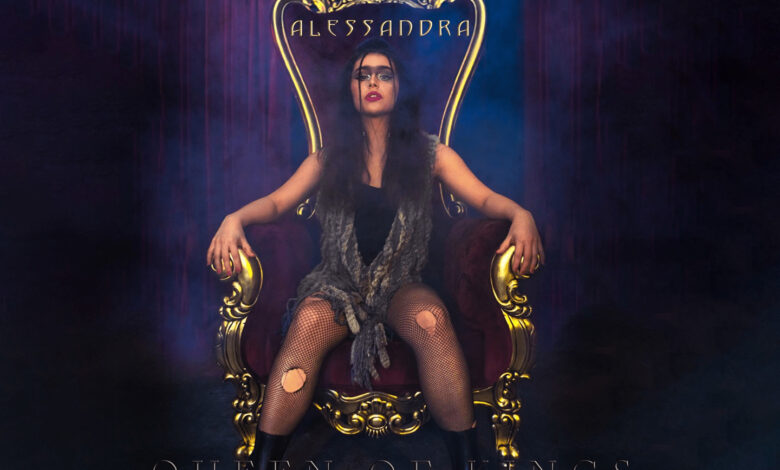 XTRA DECIDES sees the team here at ESCXTRA score the Eurovision national final songs, reviewing our winner. Follow us from here through to March 2023 as we make our choices for Eurovision 2023.
Norway's Melodi Grand Prix concludes tonight after three semi-final saw nine acts reach the grand final. Alessandra Mele with 'Queens of Kings' is our favourite to win the contest and represent Norway at Eurovision 2023.
The Scores
| | | | |
| --- | --- | --- | --- |
| 1 | Alessandra Mele – Queens of Kings 🏆 | 135 | 5 |
| 2 | Ulrikke – Honestly | 128 | 5 |
| 3 | Jone – Ekko Inni Meg | 124 | 3 |
| 4 | Eline Thorp – Not Meant To Be | 98 | 0 |
| 4 | Elsie Bay – Love You In A Dream | 98 | 1 |
| 6 | Atle Pettersen – Masterpiece | 82 | 1 |
| 7 | Umami Tsunami – Geronimo | 71 | 0 |
| 8 | Swing' It – Prohibition | 50 | 0 |
| 9 | Skrellex – Love Again | 41 | 0 |
The Reviews
Lisa
After the live performance several weeks ago, this is still firmly imprinted on my mind, which bodes well for the Final. Everything I wanted from a Nordic tribute to Tomorrowland was delivered and more! From the addition of the operatic intro through to being able to hit THAT note. No wonder Alessandra was out of breath, a lot is packed into those three minutes and yet you're still left wanting more. Between that live performance and the song's current viral success, Alessandra has given herself every opportunity to claim the throne and go to Liverpool. I want to see this on a much bigger stage to showcase where else this performance can go with bigger visuals and LED technology.
Bo
Queen of Kings has honestly (pun intented!) been my biggest grower from MGP this year. I was lucky enough to have attented MGP for the first time this year and Queen of Kings was the first song that night. Ever since seeing Alessandra perform her song live during the first semi-final, my opinion on this changed massively. Usually I'm not a huge fan of 'girlboss bangers', but I'm making an exception for this. Queen of Kings has something for everyone: a singer with a great voice, some Nordic vibes, a great beat and a memorable performance. Although this is not my personal winner for MGP, I would still put this on first place in my current Eurovision 2023 ranking if it won.
Costa
As we didn't really get anything like this in Turin (to my dismay), I would love to see something so unabashedly Europop in Liverpool. The execution is excellent, both in its staging and in its melody (Alessandra's raspy tone elevates it beyond its basicness). I think it balances the 'Nordic kitsch' trope that tends to serve Scandi countries well at the contest (KEiiNO, Rasmussen, etc.), with being a catchy and anthemic pop song. I think it will stand out for these factors, and in a televote-only format, I wouldn't be worried about its qualification chances, especially if the initial TikTok hype continues into the rest of the spring.
Nick
Her name is SHE! Damn, those lyrics are really not good, but oh my God, I enjoy it so terribly much. Alessandra is the absolute definition of Europop in its finest form. The staging works a treat, vocally, Alessandra is giving me every bit of life I deisre from this song. It's Europop, it has a hint of schlagerish catchiness, but stays away from cliches and boring moments. It's a stand out song that won't set the scoreboard on fire in May, but it will surely give Norway a decent result and a fantastic song to fly that flag. This just gets stuck in your head in the best way possible.
Isabella
Whilst Queen of Kings isn't my favourite song in Melodi Grand Prix this year, it would still be a fantastic choice for Norway and my number one out of the current Eurovision 2023 songs if it won, which is a testament to the quality of MGP this year. Alessaandra is an extremely charismatic performer, and her execution of the song – vocals, choreography and all, really elevated the song. I am super keen to see how this will look in Trondheim on Saturday night on a larger stage. I believe Queen of Kings would be a fan-favourite in Liverpool, demonstrated not only by its current chart success, but also because is a perfect mix of Europop and 'Norsk' folk, which will cater to a wide range of audiences and tastes.
The Melodi Grand Prix 2023 format
NRK have this year made some changes to the Melodi Grand Prix format. Previous years have seen a set of semi-finalists competing for a place in a final , with an additional set of pre-qualified artists. This year all the acts will compete together across three semi-finals before the grand final.
14 January – Semi-Final 1
21 January – Semi-Final 2
28 January – Semi-Final 3
4 February – Grand Final
Norway chose Subwoolfer as their entrant for the 2022 Eurovision Song Contest. "Give That Wolf A Banana" finished top ten at the final in Turin, Italy.
---
What do you think of our decision? Let us know! Be sure to stay updated by following @ESCXTRA on Twitter, @escxtra on Instagram, @escxtra on TikTok and liking our Facebook page for the latest updates! Also, be sure to follow us on Spotify for the latest music from your favourite Eurovision acts.