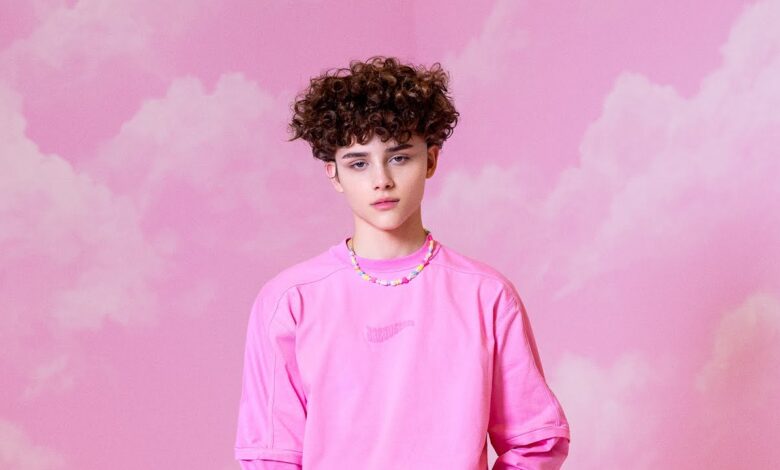 Over the last past few weeks, you have been submitting your predictions for the latest round of Eurovision Prediction 2023. In the latest round, you were asked to predict the winner of Denmark's Dansk Melodi Grand Prix. Now, let's take a look at who you collectively expect to win the Danish ticket to Liverpool!
Tonight, the final of Dansk Melodi Grand Prix will take place live in Næstved. The winner will be selected through a two-stage process. In the first round, the top three acts will progress to the superfinal based on the results of public voting. During the superfinal, the three remaining acts will perform once again, and the winner will be chosen through a combination of 50% televoting and 50% jury voting.
The running order is as follows:
Frederik Leopold – Stuck On You
EYJAA – I Was Gonna Marry Him
Micky Skeel – Glansbillede
maia maia – Beautiful Bullshit
Nicklas Sonne – Freedom
Mariyah LeBerg – Human
Søren Torpegaard Lund – Lige Her
Reiley – Breaking My Heart
Let's take a look at who YOU predict will be chosen!
During this round of Eurovision Prediction 2023, 369 of you have predicted who you think will take victory in Denmark.
Without further ado, here are the artists that YOU have predicted to win in order of frequency, from most to least:
| | | | | |
| --- | --- | --- | --- | --- |
| Rank | Artist | Song | Number of predictions | Percentage |
| 1 | Reiley | "Breaking My Heart" | 157 | 42.5% |
| 2 | EYJAA | "I Was Gonna Marry Him" | 154 | 41.7% |
| 3 | Nicklas Sonne | "Freedom" | 16 | 4.3% |
| 4 | maia maia | "Beautiful Bullshit" | 14 | 3.8% |
| 5 | Søren Torpegaard Lund | "Lige Her" | 14 | 3.8% |
| 6 | Frederik Leopold | "Stuck On You" | 7 | 1.9% |
| 7 | Mariyah LeBerg | "Human" | 4 | 1.1% |
| 8 | Micky Skeel | "Glansbillede" | 3 | 0.8% |
Our players have had mixed fortunes for predicting DMGP. Last year, over 50% of our players thought Conf3ssions would win with "Hallelujah". Meanwhile, only 14% predicted Reddi's win.
In 2021, around 40% predicted that The Cosmic Twins would win with "Silver Bullet". They narrowly edged out eventually winners Fyr & Flamme, who got around 1/3 of predictions.
In 2020, over 1/3 of our players correctly predicted that Ben & Tan would win DMGP 2020. Back in 2019, only a quarter of our players predicted Leonora would win. The year prior, over 60% correctly predicted Rasmussen's win.
After each national final, the points will be assigned and you will receive a rankings update via our Eurovision Prediction platform. Furthermore, we will make sure to notify you via our Eurovision Prediction Facebook page, our Eurovision Prediction Twitter page and here on the ESCXTRA website. The player that accumulates the most points after all the rounds have taken place will be crowned the winner of Eurovision Prediction 2023!
Last year, our players correctly predicted 12 national final winners out of 25.
In 2021, our players predicted the correct national winners 7 out of 13 times.
In 2020, 10 of out 27 times…an all-time low. To be fair, 2020 was a very unpredictable year in general.
In 2019, our Eurovision Prediction players collectively predicted 16 out of 29 national final winners correctly.
In 2018, your record was 19 out of 30, which remains the record.
With many more national finals set for 2023 overall, there are still PLENTY of points up for grabs! New and returning players can join the game below:
ABOUT EUROVISION PREDICTION 2023
HISTORY OF EUROVISION PREDICTION
What do you think of our players' predictions? Who do you think will win Dansk Melodi Grand Prix! Let us know! Be sure to stay updated by following @ESCXTRA on Twitter, @escxtra on Instagram, @escxtra on TikTok and liking our Facebook page for the latest updates! Also, be sure to follow us on Spotify for the latest music from your favourite Eurovision acts.