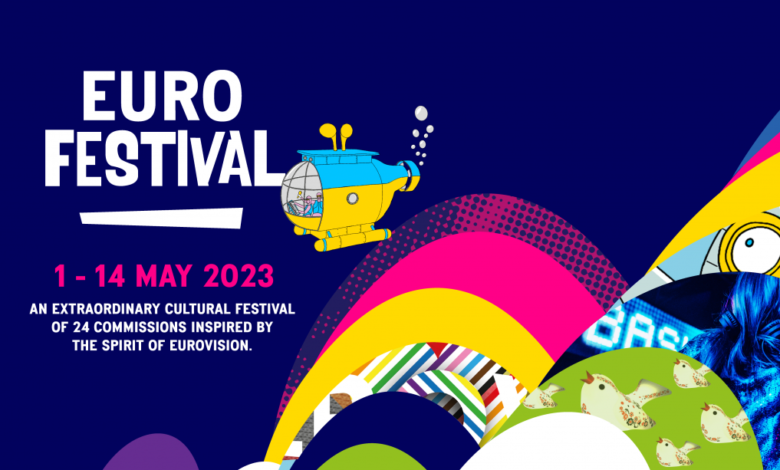 The City of Liverpool will host 24 cultural commissions, which will take over the city in the run-up to the 2023 Eurovision Song Contest. Taking place between May 1 and May 14, the line-up of EuroFestival ranges from Ukrainian art installations to concerts and documentary screenings.
Of the 24 commissions due to take place during the two-week festival, 19 are collaborative projects between artists from Ukraine and the United Kingdom.
For full details about EuroFestival, and all 24 of its projects, you can visit the official Visit Liverpool website. Selected highlights to expect are as follows:
Soloveiko Songbirds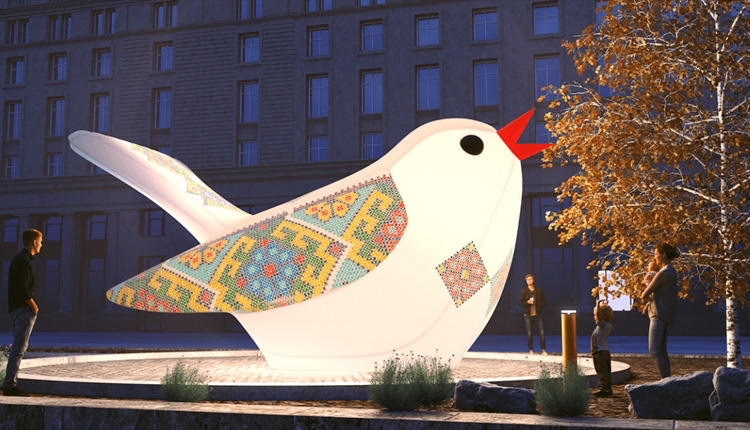 During the festival, a trail of 12 large-scale, light-up nightingales will be installed around the city of Liverpool. Each songbird will feature a unique design and be accompanied by bespoke audio soundscapes, representing different regions of Ukraine.
Protect the Beats
Protect the Beats is a work of solidarity with the people of Ukraine. The Nelson Monument will be transformed into large-scale public artwork featuring over 2,500 sandbags, representing the way statues in Ukraine are being protected from bombardment.
A short film by Whispered Tales in collaboration with Ukrainian musician Denys Kashchei will illustrate the power of music to unite people, even in the darkest of times.
Jamala premieres "QIRIM"
On May 11, Eurovision 2016 winner Jamala will premiere her new album "QIRIM", accompanied by the BBC Philharmonic Orchestra. The album includes 14 Tatar folk songs, each representing a part of Crimea.
Eurocamp presents…
EuroCamp presents… is an LGBTQI+ focused three-day festival in Chavasse Park, which will feature drag, performance, choreography, vogue, music, carnival, circus and more. On May 8, the Black Gold Arts takeover will feature over 50 queer artists. On May 9, The Best and The Wurst of Eurovision will pay homage to legendary acts and iconic Eurovision moments through drag and cabaret. On May 10, Liverpool based LGBTQIA arts organisations Homotopia and DuoVision join forces to host HomoVision, featuring drag, karaoke, DJ sets and more.
For full details about EuroFestival, and all 24 of its projects, you can visit the official Visit Liverpool website.
Be sure to stay updated by following @ESCXTRA on Twitter, @escxtra on Instagram, @escxtra on TikTok and liking our Facebook page for the latest updates! Also, be sure to follow us on Spotify for the latest music from your favourite Eurovision acts, as well as YouTube to see interviews and reactions to the news in the run up to the Eurovision Song Contest 2023l.