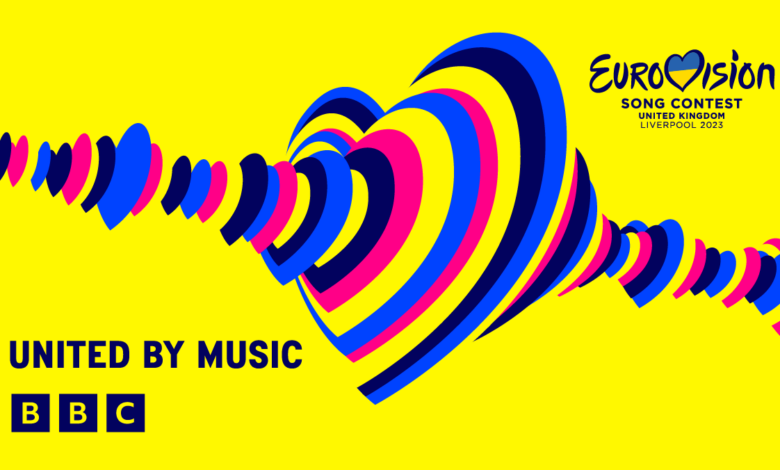 The first official set of details regarding the 2023 Eurovision Village at Pier Head in Liverpool have been announced. Several Ukrainian winners of the Eurovision Song Contest will serve as the headlining acts.
While everyone awaits the long anticipated semifinals and grand final, the Eurovision Village will be the "dedicated fan zone" where everyone in Liverpool can "soak up as much Eurovision atmosphere as possible," according to eurovision.tv. The Eurovision Village has been a staple of the contest for years, even in 2021 when it was held virtually.
Opening on Friday 5 May and lasting until the Grand Final on Saturday 13 May, the area will include multiple stages and numerous Eurovision icons. For all but the last day admission is free. The Grand Final Party on the Pier Head will cost £15 per ticket, which are now available for purchase on the Ticket Quarter website.
An area called Discover Ukraine will pay homage to the 2022 winning country will be focused on showcasing Ukrainian creatives and will offer lots of European food and drink options. Along with the contest itself, the Eurovision Village is going to be perfect for all ages.
Oleh Psiuk, lead singer of 2022 winner Kalush Orchestra said:
"We have never been to Liverpool before and you know, performing where the Beatles themselves started will be very inspiring. We believe that this year's organisers of Eurovision 2023 will be able to best convey the Ukrainian atmosphere in the design of the show in Liverpool."

Liverpool 2023: First details of Eurovision Village announced. Eurovision Song Contest. (2023, April 13). Retrieved April 15, 2023, from https://eurovision.tv/story/first-details-eurovision-village-2023
The complete list of performers has yet to be announced, though will be released soon on the Visit Liverpool website. The daily themes, headlining artists, and times are as follows:
Friday 5 May
17:00 – 23:00
Welcome to Eurotopia
Kalush Orchestra (Village opening)
– Collaboration between Liverpudlian and Ukrainian artists
–

Liverpool

: Natalie McCool, Stealing Sheep
–

Ukraine

: Helleroid, Krapka;KOMA, Iryna Muha
Saturday 6 May
10:30 – 23:00
A Royally Good Party
Kings Coronation | Liverpool's House of Suarez
– Live BBC coverage of King Charles III Coronation
– Runway featuring vogue dance and costumes
Sunday 7 May
12:00 – TBA
Firstival
Bank Holiday Kids Festival
– CBBC & Cbeebies festivites
– Andy and the Odd Socks
– Local artists by LIMF Academy:
– Ni Maxine, Mic Lowry, House Gospel Choir
Monday 8 May
12:00 – 23:00
This is Ukraine
BBC Introducing Ukranian music
– Antytila, Go_A, alyona alyona and Jerry Heil
Tuesday 9 May
12:00 – 23:00
Night at the Opera
English National Opera does Eurovision
– Former Eurovision contestants & international opera stars perform classical versions of Eurovision hit songs
– Conducted by Stephen Bell
Wednesday 10 May
12:00 – 23:00
United by Music
The National Lottery and Music Venues Trust
– Featuring rising stars and music icons
Thursday 11 May
12:00 – 23:00
Jamala presents QIRIM
Jamala
– World Premier of the 2016 winners new album QIRIM.
– Accompanied by the BBC Philharmonic
Friday 12 May
12:00 – 0:00
Euroeve
Tik Tok's Eurovision Legends | Female Powerhouses
– Sophie Ellis Bextor & Charlotte Church's Late Night Pop Dungeon
Saturday 13 May
14:00 – late
The Main Event
Grand Final Party on the Pier Head
– Katrina, The Vengaboys
– Grand Final viewing party
Claire McColgan CBE, Director of Culture Liverpool, said:
"From talking to previous host cities we know the official Eurovision Village is a key part of the Eurovision experience and, as with our whole host city offer, we wanted Liverpool's programme to go above and beyond what you would normally expect in a fan zone.

Across nine days, there will be a true celebration of music and unity, with household names, international acts and up-and-coming talent taking to the stage and performing – all against the stunning backdrop of our waterfront.

Ukraine is of course the thread which runs through everything, and as well as acts on the stage it is really important for us to dedicate areas that are focused on all aspects of Ukrainian culture."

Liverpool 2023: First details of Eurovision Village announced. Eurovision Song Contest. (2023, April 13). Retrieved April 15, 2023, from https://eurovision.tv/story/first-details-eurovision-village-2023
Further information will be released in the weeks leading up to the village opening with times subject to change. To follow along with up to date Eurovision Village information go to eurovision.tv.