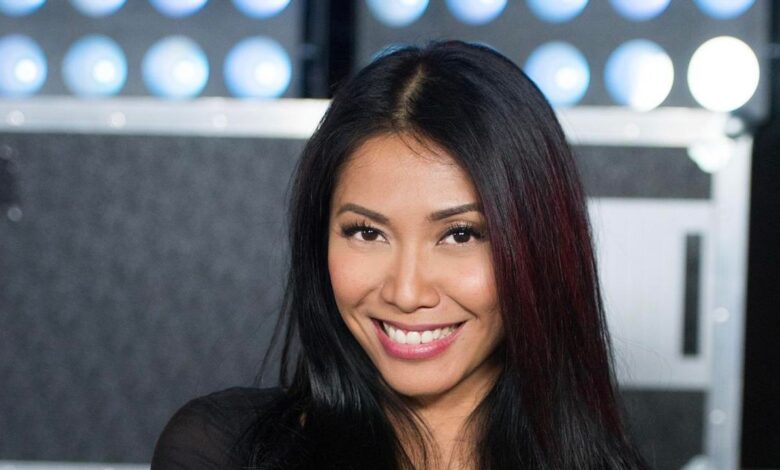 France Télévisions have revealed that singer Anggun will be their spokesperson in the Grand Final of the Eurovision Song Contest. The Indonesian born singer will tell the world who the French jury voted for. In total, eighteen spokespersons have now been confirmed.
An echo to Eurovision 2012
Anggun Cipta Sasmi is a 49 year old singer from Jakarta, Indonesia. She recorded her first album at the age of nine and has made a name for herself ever since. In the late 1990s, she had her international breakthrough with the song "La Neige au Sahara" or the English version, "Snow on the Sahara". Ever since, she's had major success in her adopted home country France. Among other accolades, she won Francophone Song of the Year three times, several SCTV Radio Awards in Indonesia and the Key to the City in Florence.
Back in 2012, she was offered the chance of going to the Eurovision Song Contest in Baku. With William Rousseau and Jean-Pierre Pilot, she wrote her bilingual entry "Echo (You & I)". Despite an extensive tour throughout Europe and various versions in other languages, she only placed 22nd with just 21 points. Obviously, Anggun was disappointed with the result back then. For 2023, she's making a comeback to all things Eurovision. Besides being the spokesperson in the Grand Final, Anggun will also commentate for France during the semifinals.
Spokespersons for Eurovision 2023 so far
So far, eighteen spokespersons have been revealed. They include very familiar spokesperson faces, such as Loukas Hamatsos for Cyprus and Andri Xhahu for Albania. Obviously, we'll also get a fair share of former entrants: S10 for the Netherlands, Ilanit for Israel and Ruth Lorenzo for Spain. Earlier, Estonia announced Ragnar Klavan as their spokesperson. The football icon played for Liverpool FC for a couple of years, so he was deemed a perfect fit for Eurovision 2023.
| Country | Spokesperson | Country | Spokesperson |
| --- | --- | --- | --- |
| Albania | Andri Xhahu | The Netherlands | S10 |
| Austria | Philipp Hansa | Poland | Ida Nowakowska |
| Azerbaijan | Narmin Salmanova | Romania | Eda Marcus |
| Cyprus | Loukas Hamatsos | San Marino | John Kennedy O'Connor |
| Estonia | Ragnar Klavan | Spain | Ruth Lorenzo |
| Finland | Bess | Sweden | Farah Abadi |
| France | Anggun | Switzerland | Chiara Dubey |
| Greece | Fotis Sergoulopoulos | Ukraine | Zlata Ognevich |
| Israel | Ilanit | United Kingdom | Catherine Tate |
| Italy | Kaze | | |
Be sure to stay updated by following @ESCXTRA on Twitter, @escxtra on Instagram, @escxtra on TikTok and liking our Facebook page for the latest updates! Also, be sure to follow us on Spotify for the latest music from your favourite Eurovision acts, as well as YouTube to see interviews and reactions to the news in the run up to the Eurovision Song Contest 2023!