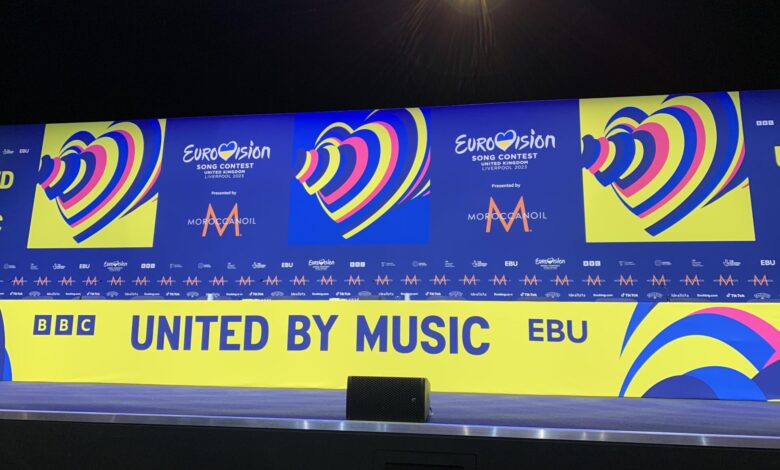 Today, Alexandra Redde, Director of Entertainment at France Télévisions joined the EBU and BBC Media press conference to give more details of France's hosting plans for the Junior Eurovision Song Contest 2023 to be held in Nice on November 26.
Junior Eurovision Song Contest 2023 tagline revealed
Before Alexandra Redde opened the media floor to the Q&A, she let the exclusive extended trailor of JESC 2023 do all the talking! During the clip, which featured cinematic views of Nice and the French Riviera, the closing shot revealed the 'Heroes' tagline for the contest taking place on November 26.
No, this does not refer to Sweden's winning entry in 2015. This is a tagline that is designed to recognise the achievements and strength of all the children that take part. From the first perfomer, to the very last, they are all heroes. Also with a nod to concerns over the welfare of such young performers.
Some serious topics like the environmental theme were extremely present in many songs of the last contest, and the children are the real Heroes of tomorrow, and they are the ones who have the solutions. So we wanted to let them empower themselves!

Alexandra Redde, (Director of Entertainment, France Télévisions)
As it also turns out, Alexandra would like an abundance of heroes on stage in Nice. The final numbers of participants will begin to emerge over the coming weeks. However, negotions are underway with broadcasters whether they are new or familiar with the contest.
It's so important that the Junior Eurovision becomes powerfu. If I could have 30 countries in the Junior Eurovision it would be amazing!

Alexandra Redde, (Director of Entertainment, France Télévisions)
Are you looking forward to JESC 2023 in Nice? Will you be attending their Fearless In Love tour? Let us know! Be sure to stay updated by following @ESCXTRA on Twitter, @escxtra on Instagram, @escxtra on TikTok and liking our Facebook page for the latest updates! Also, be sure to follow us on Spotify for the latest music from your favourite Eurovision acts. As well as YouTube to see our reactions to the news on the ground here in Liverpool!